3 Effective Ways to Create a Heart Collage
Nowadays, simple picture splicing can no longer meet people's needs, and everyone has begun to pursue various picture shapes. Some people like simple squares, and some people like more personalized heart-shaped collages. Publishing such a special image shape on social networking sites may double your number of likes. So how to make a heart-shaped picture, this article will introduce three methods to everyone, let's take a look.
1. Traditional method: Via PPT
Everyone is familiar with the PPT software. The content on the PPT page can be moved at will, which means that you can add enough pictures and then put them together into a heart shape. Then take a screenshot.
However, this method has many disadvantages. For example, the imported photos should be of the same size and the spacing between the images must be the same. This may be difficult to be foolproof. If you can not meet these conditions, it may eventually be an irregular heart-shaped. Next, let's see how to do it.
Step 1. Open the PPT software and set the background. The background image can be directly filled with a solid color, or you can find a beautiful background image.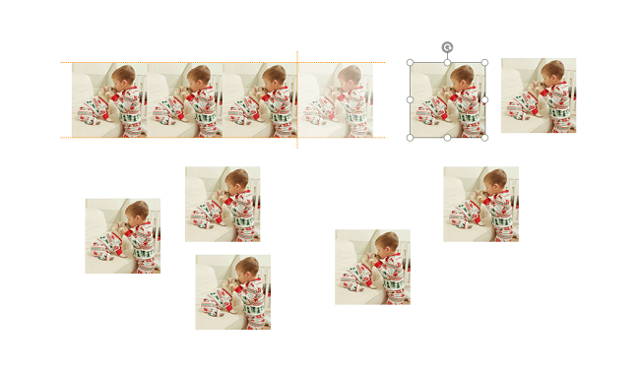 Step 2. Insert a picture and shrink it. Copy the picture and adjust it to a heart shape. If you have a lot of pictures, you can shrink the picture to a smaller size to accommodate more pictures.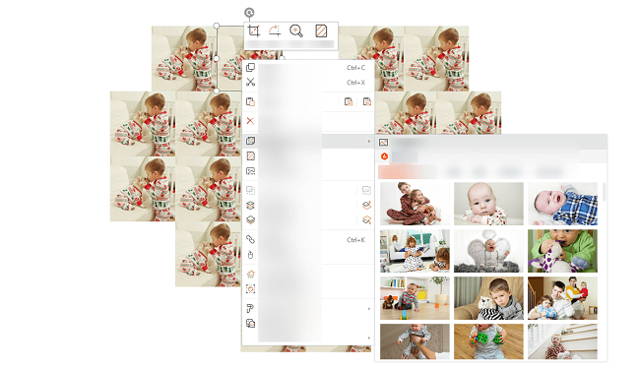 Step 3. Replace the picture. Select a small picture, right-click to change the picture, and replace it with a different picture that has been prepared.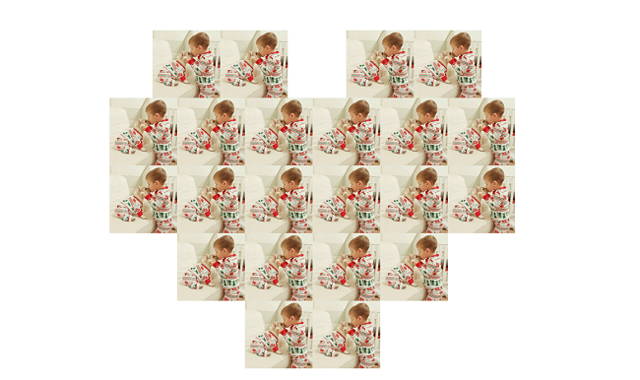 2. The simplest method - Fotosifter
Fotosifter
is a picture management and editing software suitable for most people. It can automatically sort photos for you according to face recognition, geographic location, time, etc. In addition, during the Christmas period, Fotosifter introduced a new feature: collage. This function only takes a few clicks to complete the heart-shaped picture, and there are more templates for you to choose from. And you do not have to worry about the size of the picture are the same, fotosifter can help you automatically adjust the image to the appropriate size. Let's take a look at how to operate it.

Easy and smart photo organizing and editing software for everyone!
For Windows 10/8.1/8/7 64-bit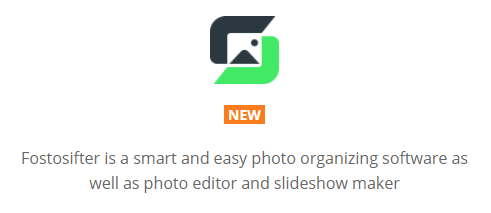 Step 2. After importing, select the slideshow in the upper left corner and click the collage function (picture icon) on the right toolbar. You can see all kinds of puzzle templates, choose the heart-shaped template and you can choose the picture background you like.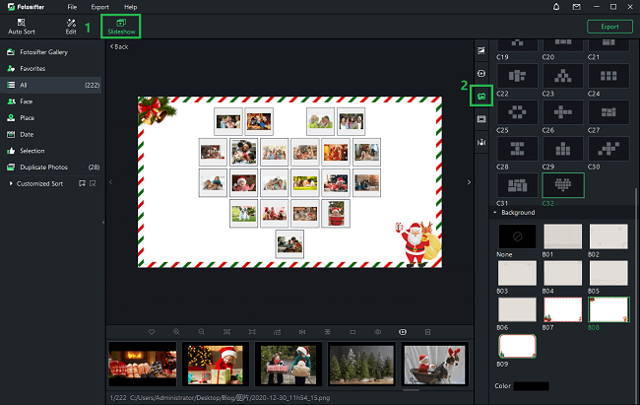 Step 3. Drag the picture into each picture box, if you need to change the picture, click the trash can icon next to the picture to delete the picture, just drag another one. You can also use the slide show to play it after completion.
This method is more suitable for photos posted on social platforms, because you need to post 9 photos stitched together to see the heart-shaped effect, and you need to use third-party tools. All in all, this heart-shaped photo is composed of 10 pictures of nine square grids. So the steps are very complicated and require a lot of time and energy.
Step 1. First open the puzzle software, select the photo to puzzle, you must prepare a blank picture. Import the photos in sequence according to the following pictures. The first row consists of three grid photos. You need to prepare 11 themed photos. The parts marked with numbers are replaced with blank pictures.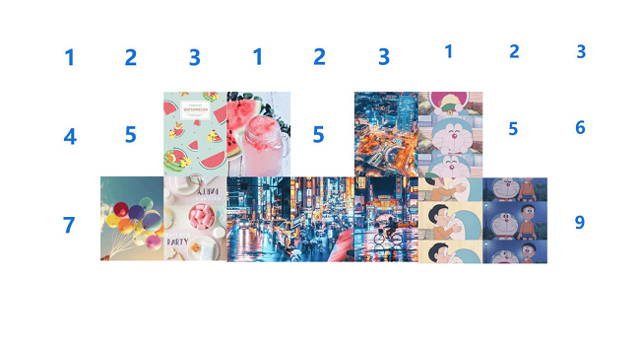 Step 2. The three pictures in the second row require 25 pictures.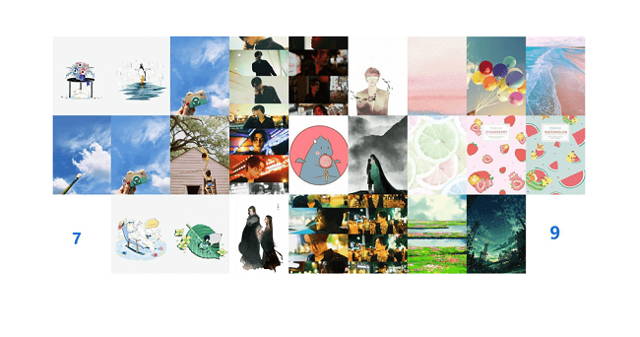 Step 3. The three pictures in the third row need 9 pictures.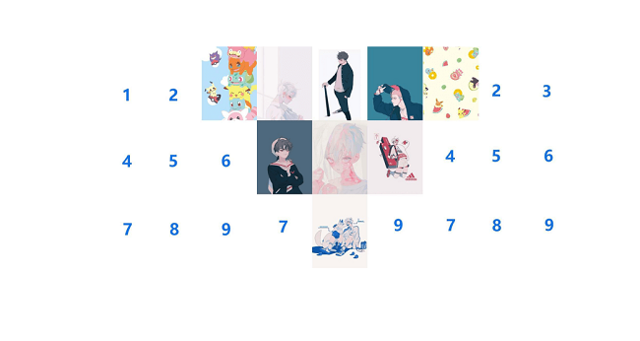 After all is done, then the order in which nine photos together, so you can see the heart-shaped pictures. Although this method can also achieve the effect, but this may take several hours, so I recommend using the second method, simple and quick.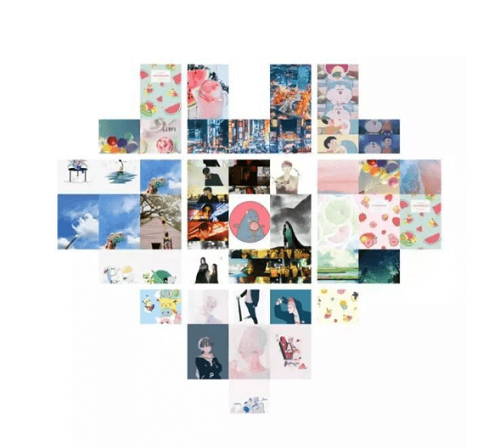 Hurry up and use the above methods to create a heart-shaped collage. If you want to save time, then I recommend you to download Fotosifter, download it now and try it for free!
Cgaga Fotosifter to manage your photos in multiple devices
Fotosifter - an easy and smart photo oragnizer and editor
PS tips—How to do animal image matting in Photoshop
You may also like to read: