Easily Edit Photo Colors on Your Phone/Windows
Nowadays, people have higher expectations for the quality of their photos, but most people take pictures that aren't perfect and usually use tools to enhance images. Like adjusting the position of people, changing photos' colors, editing the background of photos, etc. In this article we will give you more details on how to change the color of photos quickly.
1. Edit photo colors via mobile
A lot of people like to take photo with their phones, and it's relatively easier to edit pictures in the phone. If you don't need too professional photo processing, you can use the editing function that comes with the album. To edit image colors in your phone, follow these steps.
Step 1. Click on the " Album ", select the photo you want to edit, and click the " Edit " button.
Step 2. About the photo color, you can adjust the brightness, white balance, color temperature and other simple operations.
Step3. Click " Save " when you are done editing.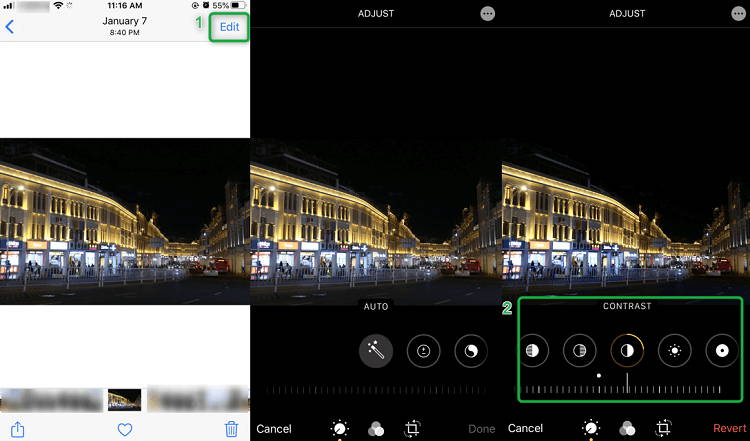 If you are taking photos through the camera or want to process colors of photos more professionally, I recommend the photo editing software Fotosifter!
2. Smart photo edit software - Fotosifter
Fotosifter is a photo management and editing software that will allow you to manage your photos effectively in a short time. You can use filters to enhance your photos with one click, we have prepared more than 50 different styles of filters for you to choose from to suit almost any photo style, and change the color of your photos with just one click. Of course you can use more detailed tools to manipulate the image, follow the steps below to edit the photo, download the fotosifter and try it out.
Step 1. Download and install the Fotosifter App, import the image you want to edit, You can move the image to the specified location directly, or import the image by adding a file.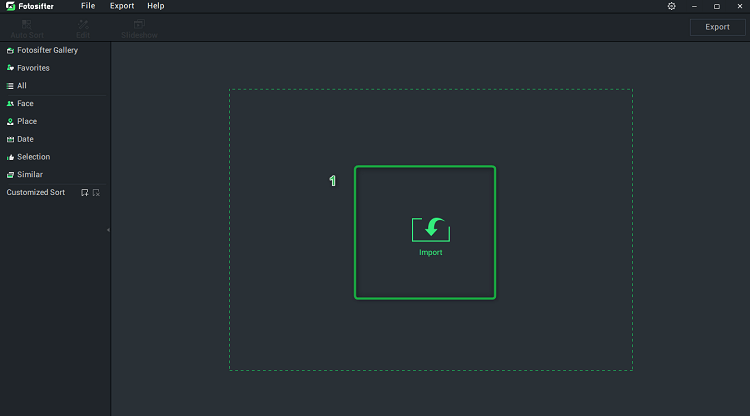 Step 2. Select the image, click on the Edit button, this page has many tools for editing photos, you can change the color of the image at will:
- White balance: change the color temperature, tint of the image by moving the adjustment buttons.
- Color: You can also change the color of the image by exposure, Brightness, contrast, vibrance, saturation.
- HSL: The HSL tool allows us to adjust the tint, saturation and brightness of a color. We can control 8 colors such as red, orange and yellow.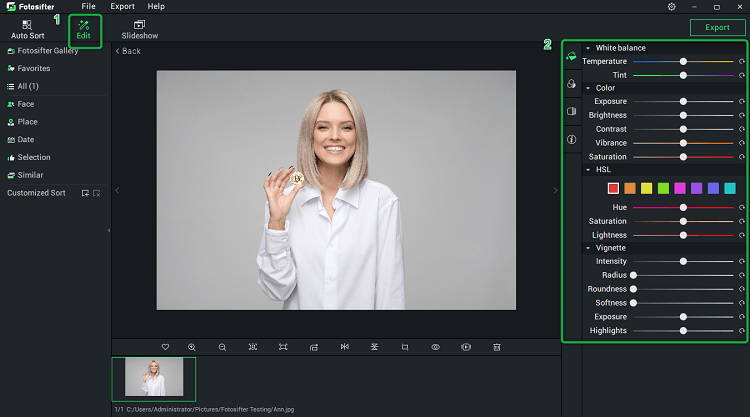 Step 3. If you are not satisfied with the image you have edited, you can just use the filters in the preparation software and export the image directly at the end.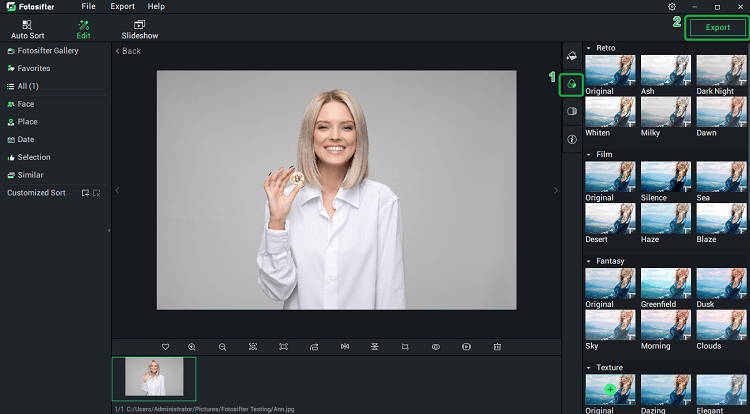 Through the above content, I believe you have a certain understanding of how to change the color of photos, I recommend you download fotosifter. It is not only a photo editor, but also an excellent photo management assistant. Free download Fotosifter and try it now.
Make Photo Slideshow Video Easily
Handy Picture Enhancer for Beginners
Export Photos and Slideshow Videos