How to Print Photos at Home ?
Nowadays, mobile phones and other electronic devices are becoming more and more powerful for taking pictures. Devices such as color printers are also becoming more popular. If you come across a satisfactory photo, can you print it out yourself at home on a color printer? Absolutely! So this article is to show you how to print your own photos at home.
Difference between home prints and photo studio prints
Different results:
Photo studio printing is the use of chemicals and professional equipment to develop the image on the photo paper, the picture is smooth, clear, delicate images, color reproduction is true, to maintain the effect more durable. Home printer is on photo paper with inkjet or laser direct printing, photo digital printing technology has been constantly developing and perfecting, and now the printing effect is similar to the effect of large laser printing, but easy to fade.
Different materials:
The two photo paper materials are different, the surface of the printed photo paper consists of three colors: red, green and blue, which form a latent image after exposure, and then develop, bleach, stabilize and dry, and finally form a stable image. The developed photo paper is usually white in paper base. Photo booths are more selective in their materials, which can be regular photo paper, metallic papers such as gold foil and silver foil, and can be printed on thick cloth and other materials.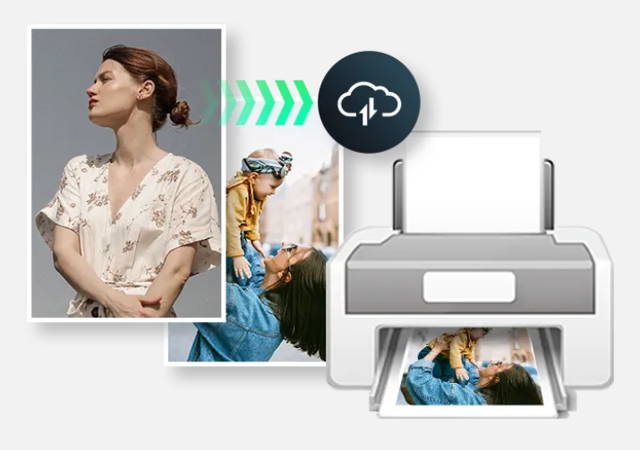 How to connect a printer to a computer
Step 1: Connect the printer to the computer, turn on the printer power, through the computer's "Settings" into the "Devices" option, select "Pinters & scanners" and click on "Add a printer or scanner".
Step 2: At this point the computer will be a new printer detection, will soon find that there can be connected to the computer printer, according to the prompt to connect the printer, in the "Pinters & scanners" interface will appear the icon of the printer.
Printing photos via computer image viewer
When everything is ready, it becomes easy to print photos on your computer. A color printer will work better than a regular printer, and using a regular printer may turn your color photos black and white. Also, the material of the paper will determine the quality of your photos, and I recommend using a thicker, smoother paper for photo printing. Using the system's own picture viewer tool, you can quickly print pictures. The specific steps are as follows.
Step 1. Open the folder where the image is located, select the image you want to print, click on "Open with", and select "Photos".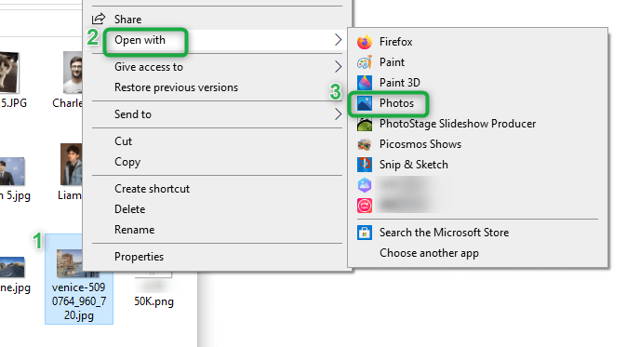 Step 2. In the top right corner of the image viewer, there is a printer icon, click on it to access the print settings.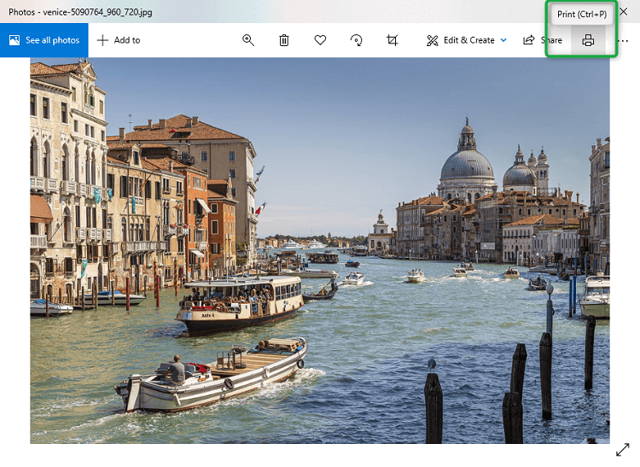 Step 3: In the "Printer" drop-down list, select the printer to print the picture, in the "Paper Size" drop-down lisst, select the "A4" option, you can also set the photo size, page margins for printing. Finally, click to print.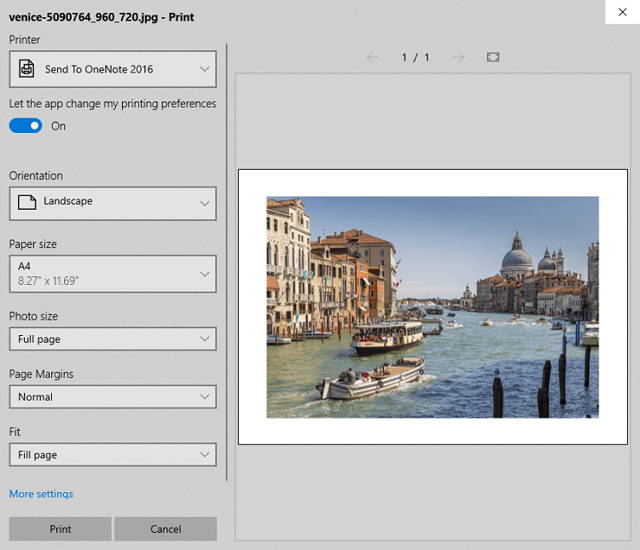 Printing photos via Fotosifter
Fotosifter is a photo management and editing software, but it's not only that, it also allows you to print photos. With fotosifter you can also print photos, before that you can simply edit the image to make it more beautiful. Just click the "Export" button and select "Print". Fotosifter is a one-stop service for you, download and try it now.

Easy and smart photo organizing and editing software for everyone!
For Windows 10/8.1/8/7 64-bit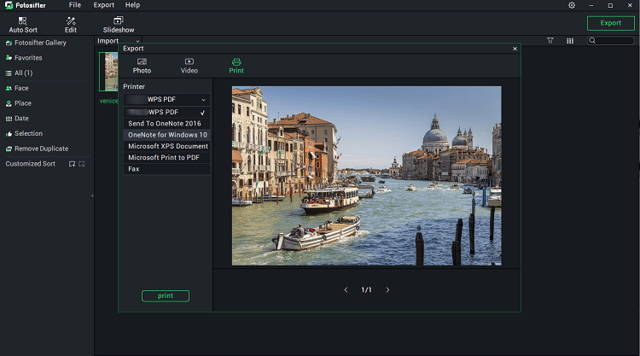 If you just print photos occasionally, it is advisable to go to a photo studio for better quality. You can also just go to a regular print shop if you don't have high photo requirements, as not everyone has a printer in their home. Choose the method that suits you according to your needs.
Cgaga Fotosifter to manage your photos in multiple devices
Fotosifter - an easy and smart photo oragnizer and editor
PS tips—How to do animal image matting in Photoshop
You may also like to read: