How to Quickly Remove Red Eyes from Photos
When taking photos of people, especially portraits, having red eyes in them can be a bummer. However, this common phenomenon occurs from time to time. You may think that using a high-end camera can solve this problem, but the truth is it's totally unecessary to change a camera. There are photo-editing software that have red-eye correction function. Fotosifter is one of them. The red-eye remover in Fotosifter appears to be very smart and automatic.
I am not talking about medical term, the film, the song, or the rabbit eye. By 'red eye' here, I mean the red eye effect.
Red-eye effect is a photography term, referring to the appearance of red pupils in color photographs of humans eyes and the eyes of several other animals. This phenomenon occurs when you are using a camera flash that is very close to the lens in ambient low light. Most compact cameras have this issue.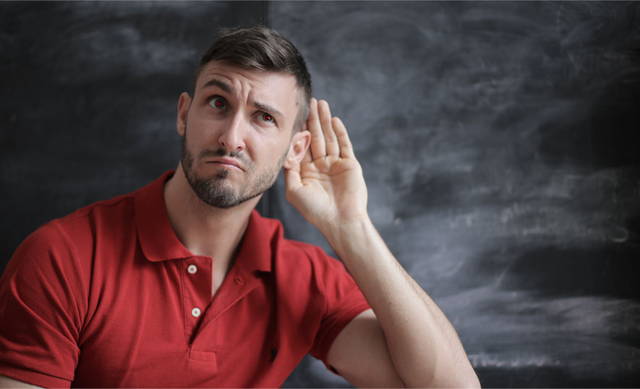 Remove red eyes from photos - Fotosifter
Fotosifter is a professional picture finishing and editing software, it can help you quickly sort thousands of pictures, and it can also help you deal with small flaws in the picture, such as red eyes. There are no complicated operations. Within several mouse clicks, the annoying red eyes will be fixed by Fotosifter red-eye remover. Follow the instructions below.

Just one click to remove red eyes in photos, Fotosifter uses the fastest speed to provide you with the most beautiful photos.
For Windows 10/8.1/8/7 64-bit
Step 1. Go to the Cgaga website to download and install Fotosifter to your computer. Launch Fotosifter and import the photos that have red eyes in people's faces.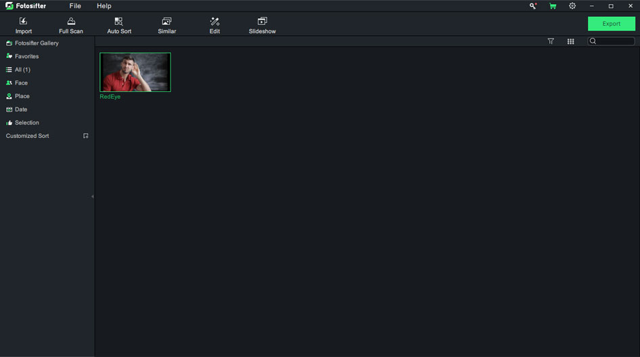 Since red eye effect mainly occurs on human eyes, make sure the photos that you are going to import contain fully recognizable human faces and eyes.
Step 2. Choose an imported photo by single left-clicking it. After this, you'll notice that the image you've just chosen is enclosed by a green rectangle with a thin border line.
Step 3. Find the 'Edit' icon from the top tool bar. Single click it to enter photo-editing mode. Upon clicking, you will see the photo you just chose in the editing tool interface.
Step 2 and 3 can be implemented by one step: find the target picture and quick double-left-click it. This operation also leads you to be photo-editing mode.
Step 4. There are two kinds of tool kits in photo-editing mode. One is the bottom tool kit which appears under the picture display area, and another is the right-side tool kit which appears at the right side of the picture display area. The red-eye remover lies in the right-side tool kit.
Between the photo display area and the right-side tool kit area, there are four small icons which are actually the tab symbols of four photo-editing tools.
Single left click on the third icon which looks like a divided photo to enter this tool. After this, you will see that there is 'Correction' tools contained in this tab. The 'Red Eye' icon represents the auto red-eye remover. Single left-click on it, and watch the target photo carefully.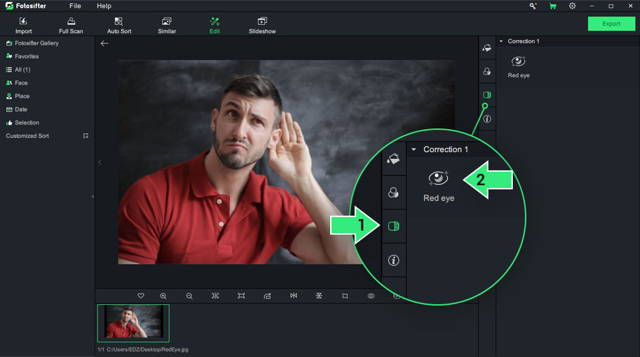 The magic works! As what are shown below, the red-eye effect is naturally removed from the original photo!
Step 5. Last but not least, remember to export the corrected photo. Note that Fotosifter knows how important your original photos are and never overrides them. Click the green 'Export' button at the top right corner of the software interface to export and save the fixed photo. Done!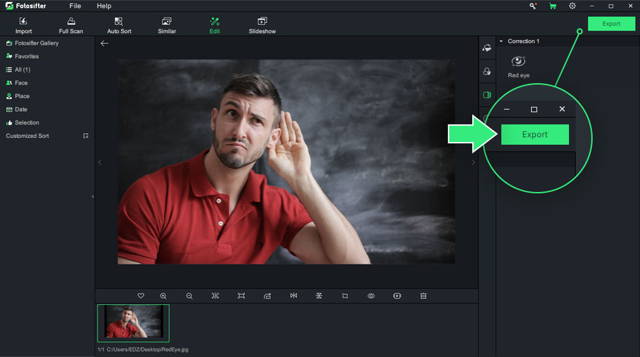 Red eye effect is a common phenomenon occurs in photography. Without a high-end camera, Fotosifter helps you to easily remove red eyes from photos. Download Fotosifter for free nowand get your red-eye photos fixed magically and automatically.
Cgaga Fotosifter to manage your photos in multiple devices
Fotosifter - an easy and smart photo oragnizer and editor
PS tips—How to do animal image matting in Photoshop
You may also like to read: