How to edit Facebook cover photo size and design it by yourself
Resize photos to fit Facebook cover photo with Fotosifter, it is easy and simple to make your Facebook cover perfect and special to attract audiences attention.
Facebook is one of the most popular social medias in the world, it is a good way to connect with your followers.
Folks will see your Facebook cover photo at the first glance when they come to your Facebook page, while the first impression your cover photo gives to users will in a large extent determine how long they are willing to stay on your page, how much they want to know more about your contents, how deep they are gonna explore your contents......
Generally speaking, that means, a Facebook cover photo have a big impact in whether visitors turn into your followers. I know it sounds a little bit hard to have a perfect cover photo like this, but, don't worry, Fotosifter is got you covered.
What you need to know before you resize
The Facebook cover photo size is different in desktop or mobile device. Dimensions on computer is 820*312px, while on mobile devices is 640*360px. For details you can see this picture below.

Remember the photo dimensions and resize photos strictly. Never upload a skewed or warped photo, it looks unprofessional.
The cover photo should not infringes on someone's copyright
Don't be misleading
You are not recommend to include a sponsors or third party brands within your Facebook cover photo
Do not encourage others to upload your cover image to their timelines
Let folks know what you do
This is the cover photo of Apple, you can see there is the new iPhone in the cover photo. Show your product directly is the easiest and most efficient way to resonate with what you do and let folks know who you are.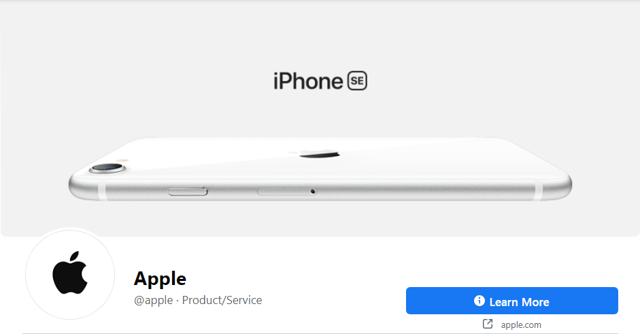 Or you can design your cover photo like this.
Let's take Photoshop as a example. Photoshop does really good in the cover photo design. They use a dreamlike beautiful picture by artist Vanessa Rivera as their Facebook cover photo, what the important is, this picture is created with Photoshop.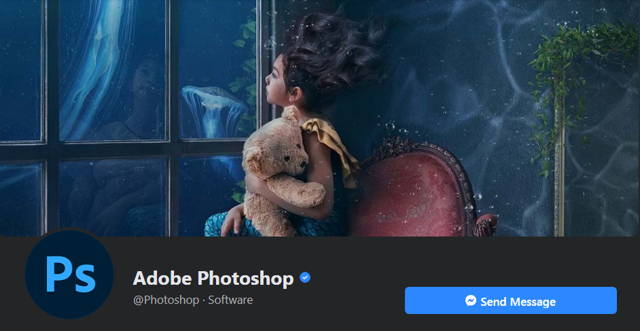 This nice picture attracts eyes of visitors first, then they tell you the picture is created with Photoshop. You have to admit it is wise to do popularize like this, especially for those enterprises who have no physical products. And after all, to present the product's ability directly is the most persuasive.
Crop or resize your Facebook cover photo
Still remember the cover dimensions we mentioned before? To resize Facebook cover image, it should be 820*312px to fit in computers, on mobile devices is 640*360px. When resizing or cropping, we should follow this strictly.
Now, run your photo processing software like Photoshop or Coreldraw, open the image size window in the image option to resize.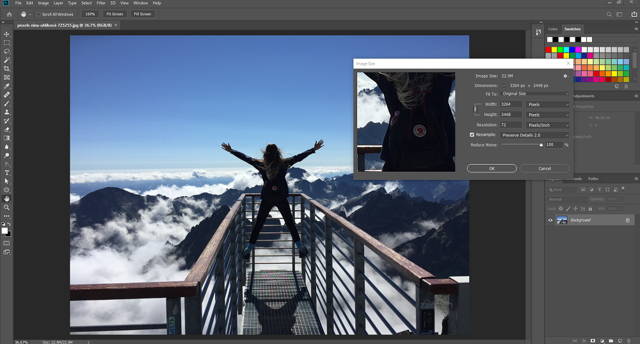 This is what the window looks like. Click the small chain button to unlink width and height, change unit of either width and height to pixel. Then enter the width and height you want in the box, click Ok. Now you got a resized Facebook cover image.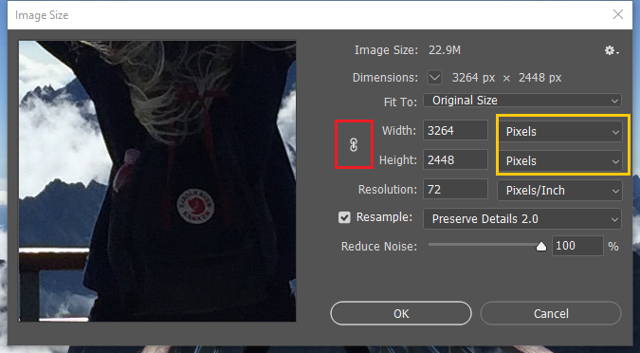 To crop your photo, use the crop tool in left tool bar. Enter the size you want, done.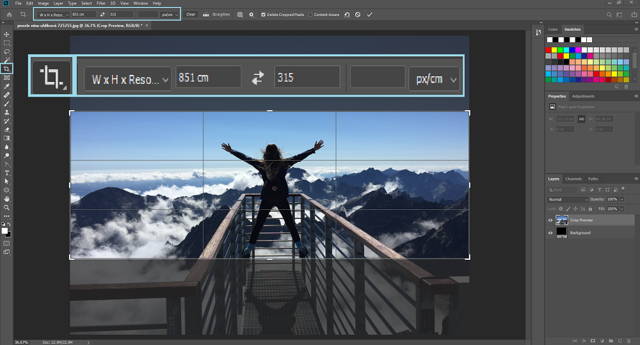 You may ask, "what if I don't have a Photoshop or Coreldraw?" Well, the Windows built-in software like MS paint or Paintbrush in MacOs can help.
When you are resizing with MS paint, there are crop and resize tool in the image option area.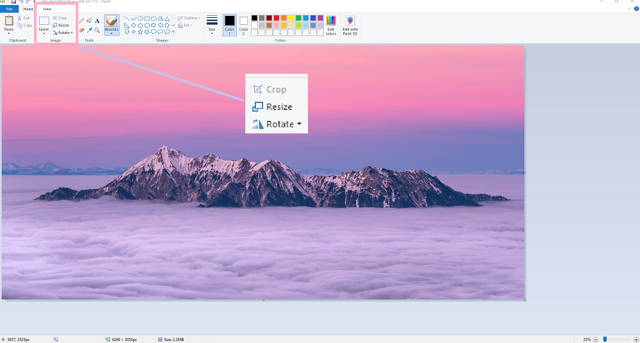 To crop a picture, first choose the area you want to reserve, then click Crop. To resize a picture, just click Resize button, then resize in pixel.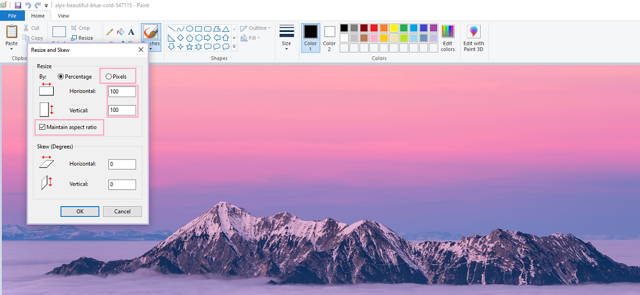 However the functions of MS paint are monotonous, I prefer using Fotosifter to do the resize work, because you can do some enhancement and resizing all in here, and compare with Photoshop or Coreldraw, Fotosifter is easier to use.
When you resizing Facebook cover photos with Fotosifter, import your photo to it then double click photo edit it. Then you can do some slight enhancement, or start cropping directly.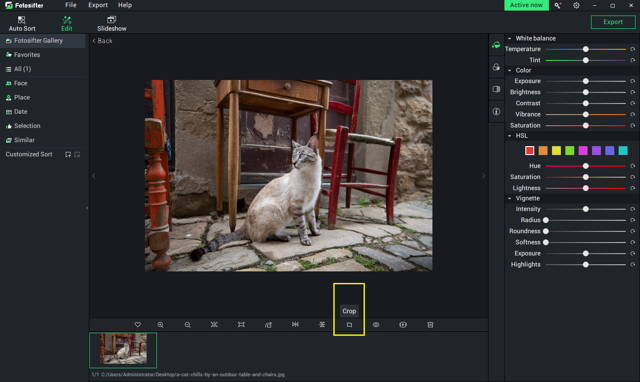 See the crop tool there? Click it to start cropping.
You can crop photos in preset ratios or customize the ratio. Click Ok to finish the cropping, and then Export it.
Pretty easy right? In just a few clicks, you can have the perfect cover photo that fits you and your style! Download to try Fotosifter for free!

Easy and smart photo organizing and editing software for everyone!
For Windows 10/8.1/8/7 64-bit
Not just Facebook, cover photo size of Twitter, Pinterest, Instagram or any other social medias is crucial as well. You are able to resize these cover photos with the above methods if you want, those methods are all-purpose.
Cgaga Fotosifter to manage your photos in multiple devices
Fotosifter - an easy and smart photo oragnizer and editor
PS tips—How to do animal image matting in Photoshop
You may also like to read: