PlayStation 5 vs. Xbox Series X, Who is Worth to Buy?
On November 8, SONY officially announced that the latest PlayStation 5 will be released on November 12. According to GameSpot, it is confirmed that the PlayStation 5 will have more than 650GB capacity.
PS5 vs. Xbox Series X Specs
4K UHD Blu-ray (Standard PS5 only)
8-core, 3.8 GHz AMD Zen 2
In the part of storage, the PS 5 has an 825GB hard disk, but the operating system takes up space. According to statistics, the space available for users to install the game is about 667GB.
The PlayStation 5 has significantly less room to install games than Microsoft's Xbox Series X, mainly because the PlayStation 5's solid-state drive itself is small, and unfortunately, the M.2 SSD extension will not be available for the initial launch.
The Xbox Series X comes with a 1TB SSD, and the operating system's available storage could be reduced to 802GB. Also in terms of free space, the PS 5 has a lot more free space than the Xbox Series X, which has only 364GB.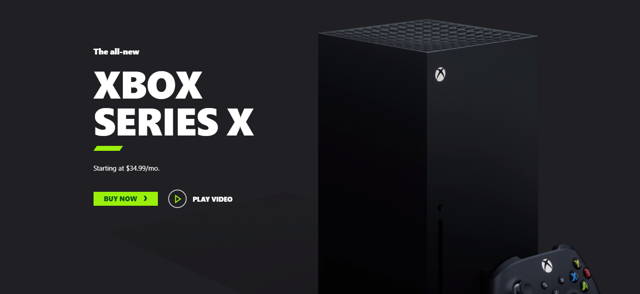 In addition, both Xbox Series X and PS 5 support extensible SSD storage, but the two devices scale differently. The Xbox Series X uses a plug and play solid-state drive card that can be plugged into the back of the Xbox Series X and S Series, and users can simply buy a 1TB card. SONY, on the other hand, is giving users the option of using off-the-shelf NVMe SSDS to expand the storage capacity of the PS 5.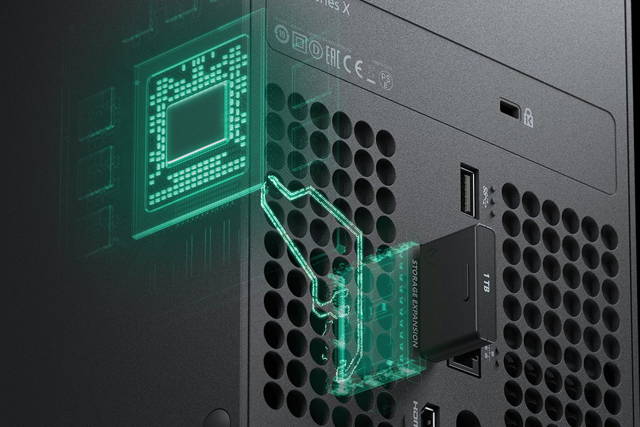 The verge recently tested cold start times and wake times for Xbox Series X and PS 5. Among them, PS 5 cold start time is 24 seconds, Xbox Series X cold start time is 25 seconds; PS 5 woke up in 14 seconds and Xbox Series X woke up in 4 seconds.
Meanwhile, Gamespot tested both devices with The recently popular shooting game The Destiny 2. According to the data, the entry time of Destiny 2 is as follows: 57.3 seconds for PS 5 and 42.53 seconds for Xbox Series X; Here's how destiny 2 entered EDZ according to the Verge: 39 seconds for PS 5 and 29 seconds for Xbox Series X. In contrast, we see Xbox Series X loading significantly faster than PS 5.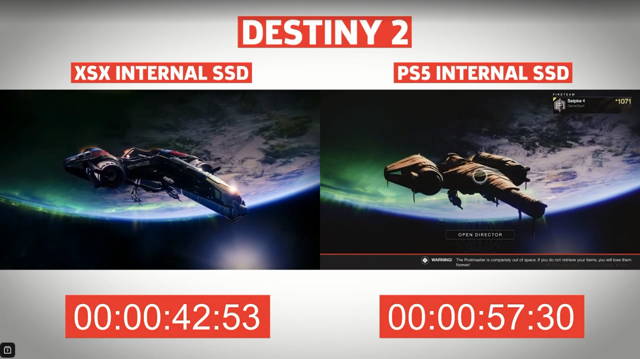 PS5 vs. Xbox Series X Price
The officially price for standalone Xbox Series X is $499, it is the same in Amazon, Walmart, Target and BestBuy. There are two versions of PlayStation 5, one is a standard edition, while another is a digital edition. Because the digital edition only support a digital version of the game, therefore its price is much lower, officially cost about $399, the standard edition is $499.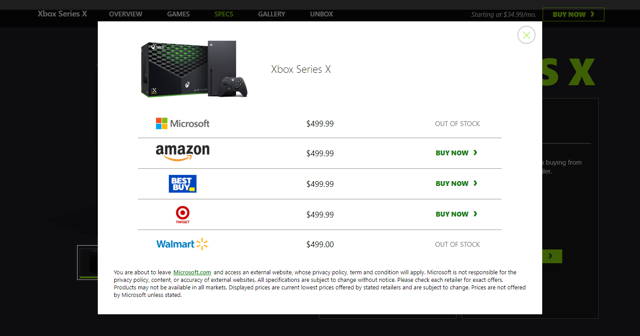 PS5 vs. Xbox Series X Key Exclusives
In terms of exclusives, although Halo Infinity won't be available at launch, it is still the biggest title on the Xbox Series X. We will also have Senua's Saga: Hellblade II, Fable 4, Forza Motorsport 8 and State of Decay 3.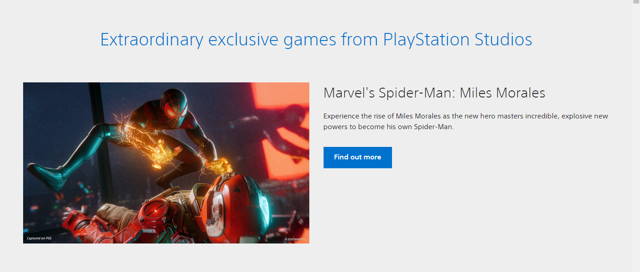 For PS5 exclusives, there are Spider-Man: Miles Morales, Ratchet & Clank: Rift Apart and Horizon: Forbidden West. These titles are true PlayStation exclusives, you won't be able to play them on PC.
PS5 vs. Xbox Series X Backwards Compatibility
Microsoft promises that every Xbox game will be compatible with the Xbox Series X. In addition, Microsoft's smart delivery system ensures that if you buy an Xbox game, which is also available in the Xbox Series X, you will automatically get the Xbox Series X version once you upgrade your console. Some selected Xbox 360 and Xbox original games will also be compatible with the system.
The PS5 can run almost all PS4 games, but not PS3 or earlier versions. While SONY never promised backward compatibility beyond the PS4, it's now clear that PS1, PS2, and PS3 games will not run on the PS5, and those optimized for the PS4 Pro will still have corresponding enhancements.

Above are PlayStation 5 vs. Xbox Series X, thanks for reading! If you want more tutorials of Fotosifter, please follow us on Facebook, Twitter or YouTube.

Easy and smart photo organizing and editing software for everyone!
For Windows 10/8.1/8/7 64-bit
Cgaga Fotosifter to manage your photos in multiple devices
Fotosifter - an easy and smart photo oragnizer and editor
PS tips—How to do animal image matting in Photoshop
You may also like to read: