Edit photos on Windows. Fotosifter makes it easy!
Aside from photo management, Fotosifter also helps you in photo editing.
Fotosifter builds a variety set of picture editing tools in it.Recolor pictures with color correction tools: Exposure, brightness, contrast, saturation, white balance, HSL, and so on.
Adjust images with vignetting tool which is one of the highlighted features that help turn your photos into art. You are free to control parameters such as strength, radius, roundness, and softness (feather). You can either use it to customize a portrait or practice vignetting correction on a photo.
Start to improve your pictures now.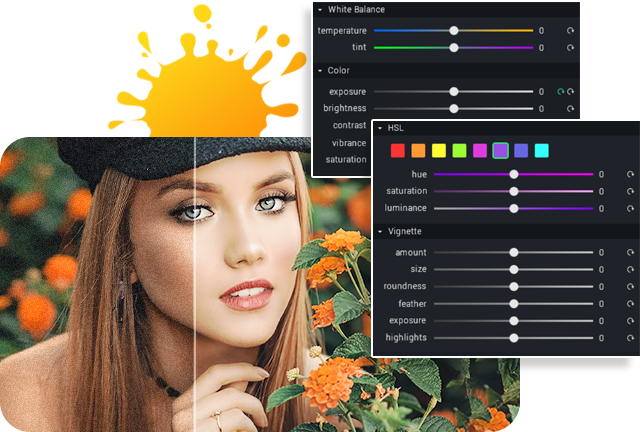 Apply Stunning Photo Filters
Fotosifter aims to keep simple and easy to use. As a handy image processing software, it enables users to apply multiple built-in filter effects to your photos and images.
With only one click, you can get your pictures a special and unusual look or tone.
Try out Fotosifter's photo filters now.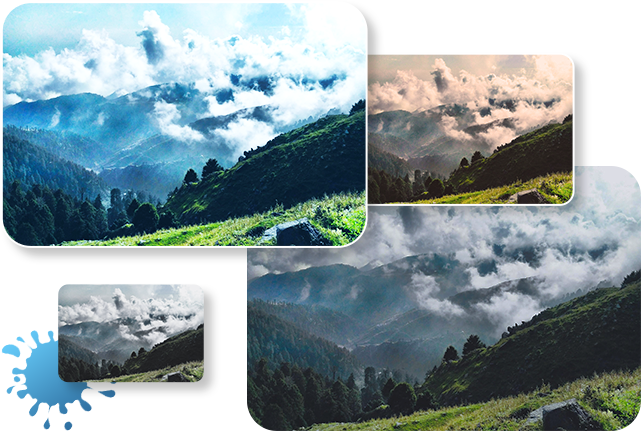 You can zoom in and zoom out an image in edit mode, so that a holistic view as well as a detailed closeup can be easily tracked.
Also, you check pictures at the adapted screen display in the viewing area under editing mode.
Moreover, you can examine a photo at its original dimension (1:1 ratio).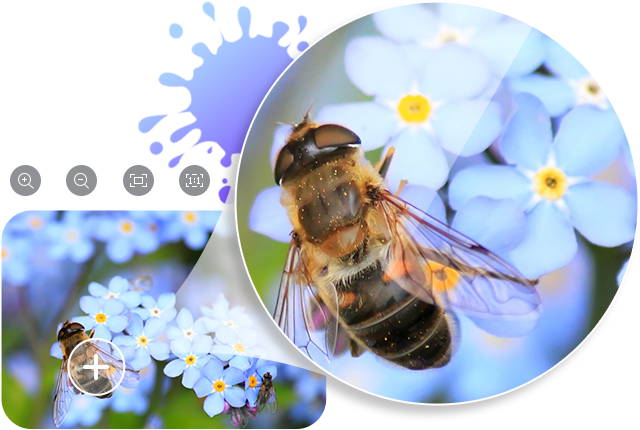 Other More Photo Editing Facilities
Besides the editing tools mentioned above, we packed Fotosifter with more other image editing facilities. In just one click, you are able to get the following operations done.
• 90 degree clockwise rotation of a picture;
• Flip a picture horizontally;Flip a picture vertically;
• Compare the modified photo with its original look;
• Crop a photo.
Particularly, for photo cropping, we've prepared a full stack of aspect ratios for you to choose, such as 1:1 (square), 16:9, 4:3, 5:4, etc.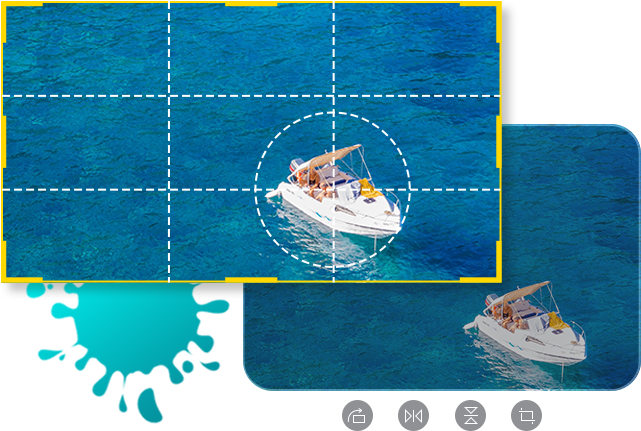 More Features of Fotosifter

Organize Photos with Ease
Sort and manage tons of your photos, images,
and even albums and folders.
Go to Photo Organizing Feature.

Find out the similar pictures and duplicates.
Clear the useless; Free up your storage!

Make your own photo slideshow videos
with hundreds of effects!
Go to Photo Slideshow Feature.
How to Use Fotosifter's Picture Editing Tool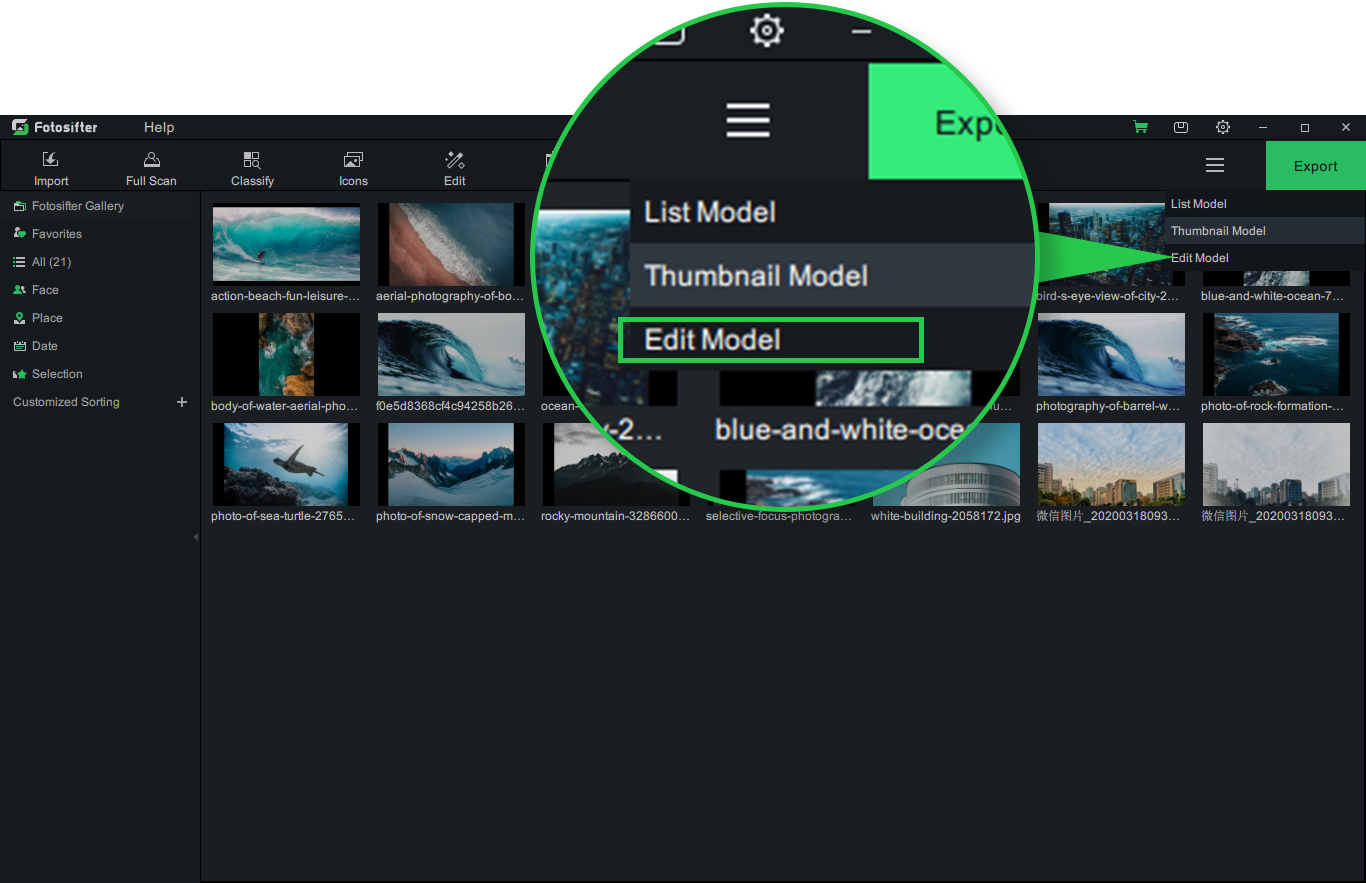 • After you imported the pictures, you'll be presented with thumbnail view, which is the default mode.
• Click the three-line icon at the top right corner. Then click to choose the "Edit Mode" option from the drop-down menu.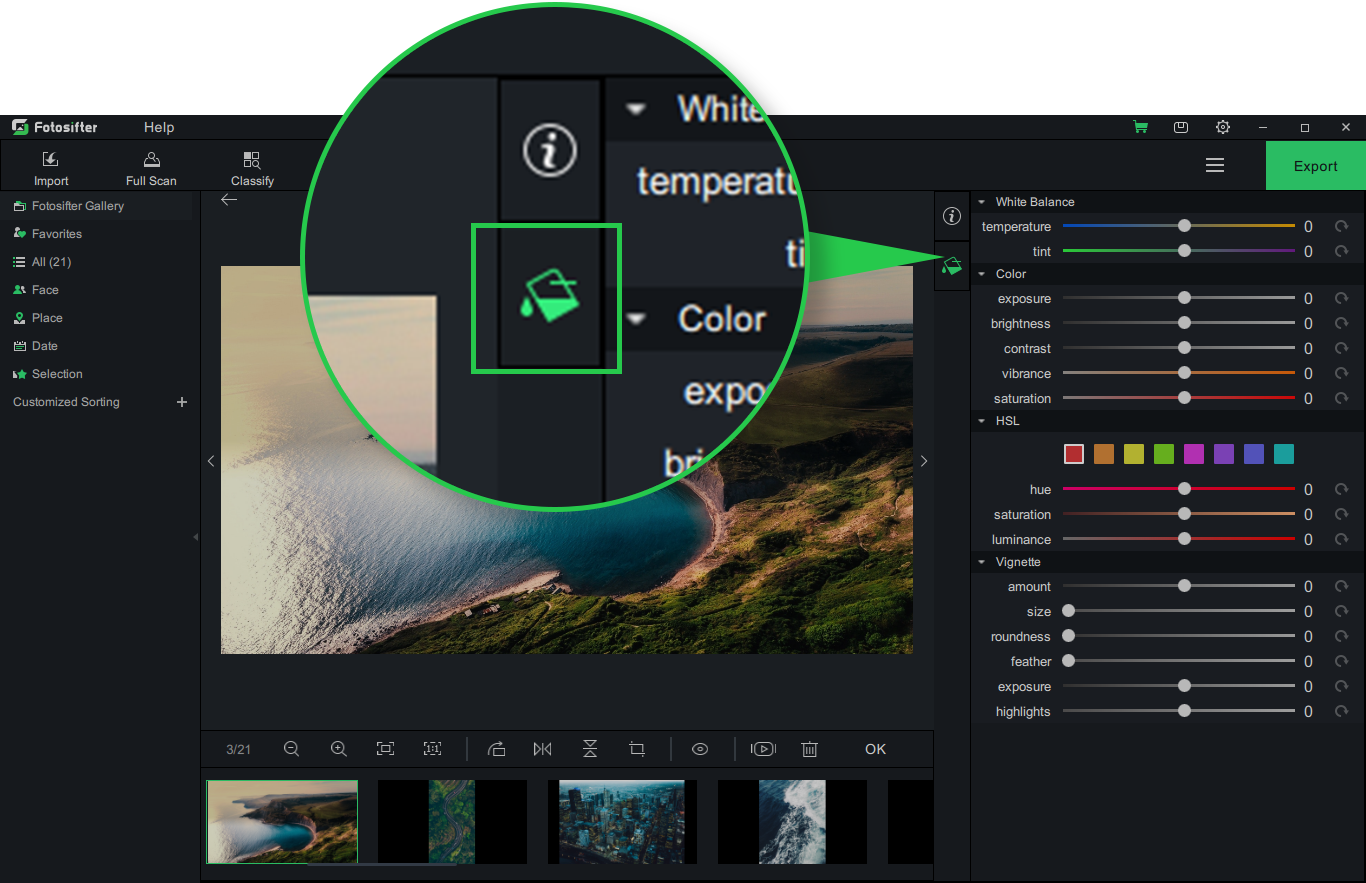 Two Categories of Editing
• Yay! Now you've entered the edit mode, and you can modify your pictures.
• Make sure that the paint tank icon is selected. Otherwise what you see will be the EXIF properties of the current picture, as the information icon is selected. It's worth mentioning that you can add a tag description under the properties.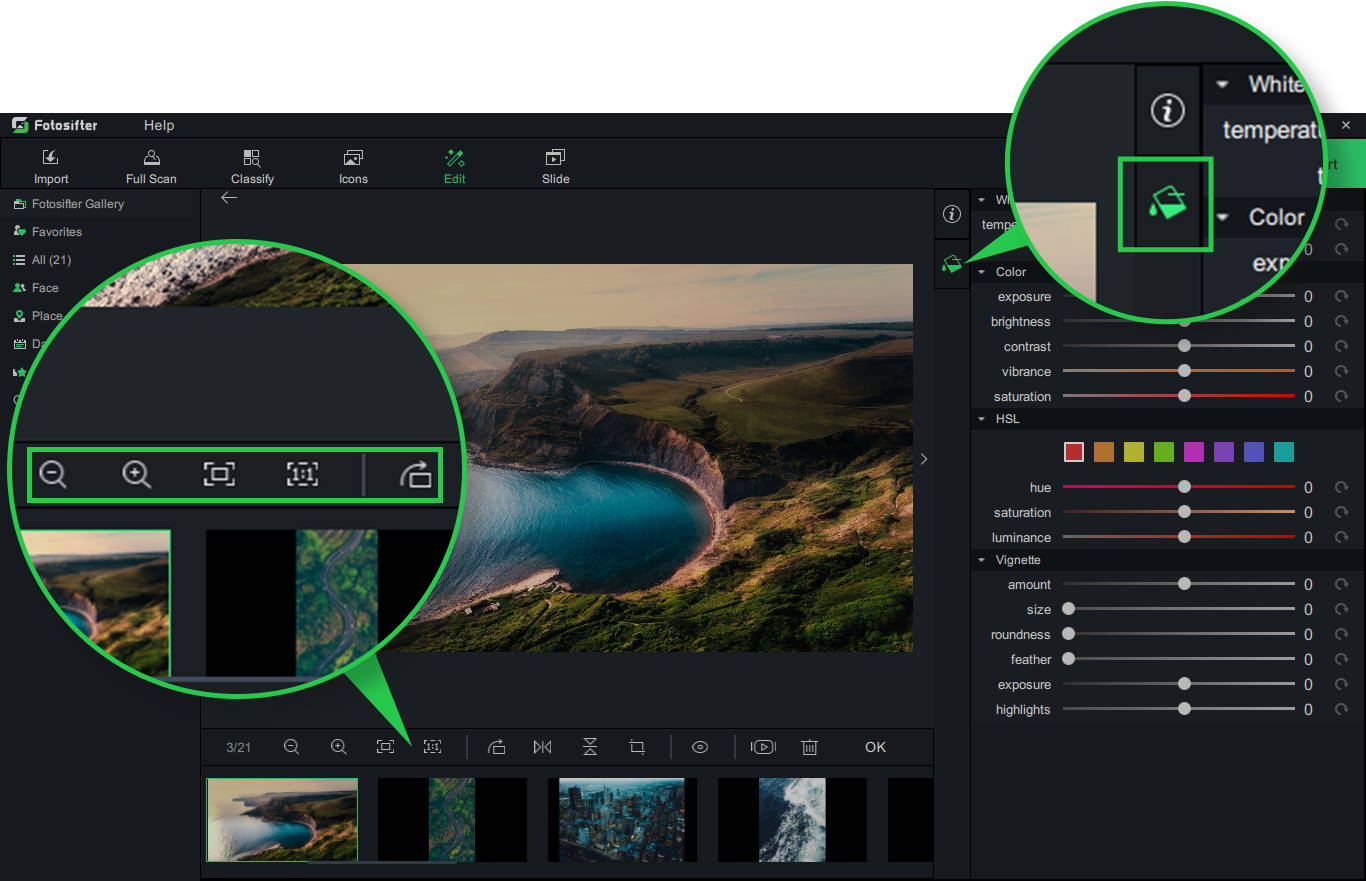 • Explore the color correction tools on the right side of the interface. Give your photos a different tone and color. Slap a filter on a photo, or apply a vignetting effect to an image.

• Under the picture being modified, there are a bar of editing facilities. You can zoom in and zoom out the pic, check its 1:1 or orignal aspect, flip it, crop it, and so on.

• As long as you finish editing, click "OK" on the right end of the editing bar.

Fotosifter: Best Photo Editing Software for Beginners
Perfect your pictures with its handy editing tools