The unlicensed version of Fotosifter contains all of the same functions as what the activated version possesses. The only difference is that the pictures and videos to be exported in the unlicensed version will be watermarked (for slideshow videos) and limited in amount (for photos).Please check the detailed elaboration below.
1. The picture below shows the pop-up hint you will meet when you are exporting pictures in unlicensed version.
As shown in the picture, unlicensed version allows users to export with a maximum of 50 pictures in total.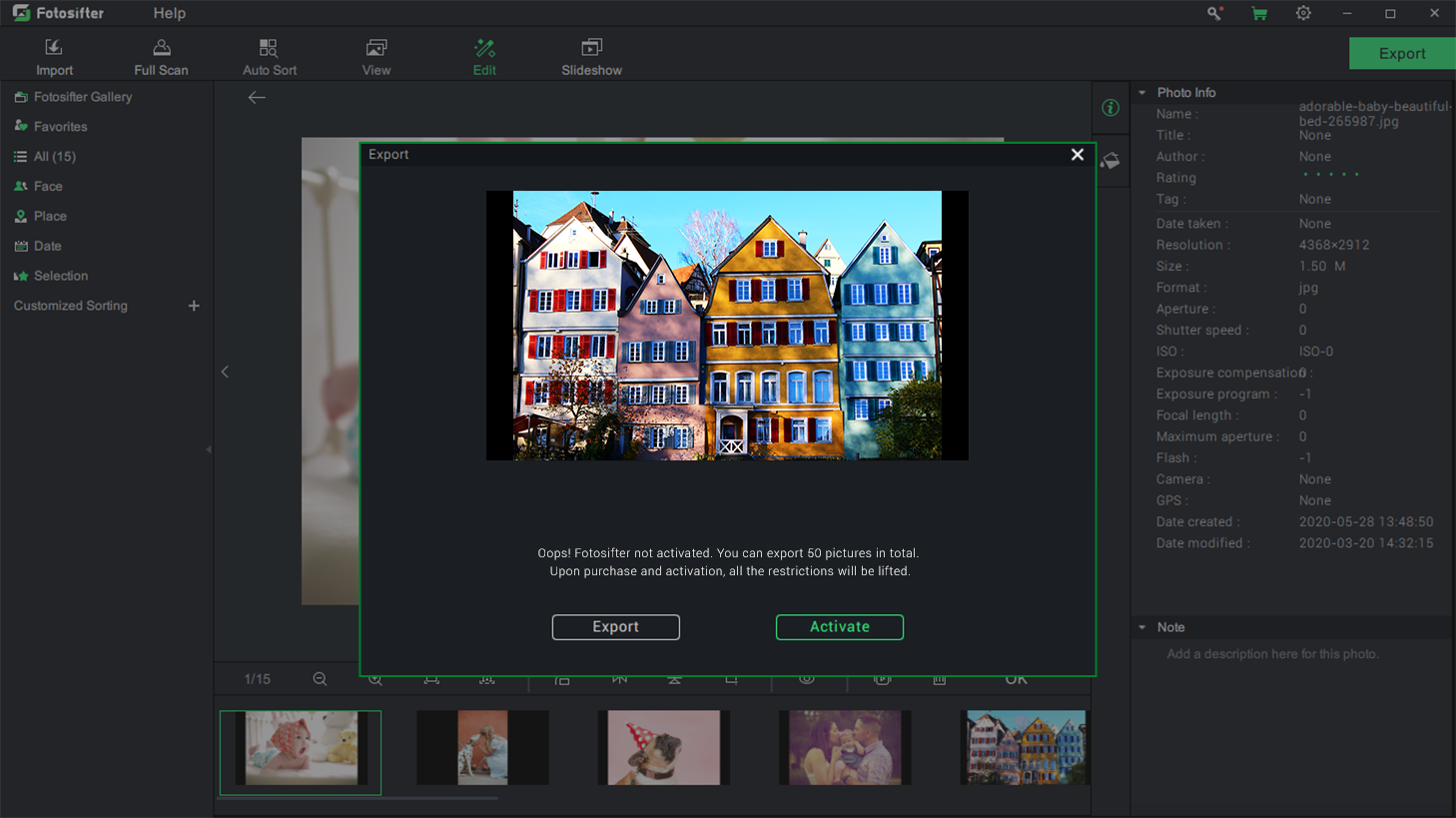 2. If you are not troubled by this number limit, you can choose export pictures in batches, each time exporting 100 pictures.
Notwithstanding, You are recommended to activate the unlicensed version because as long as you purchased the license and unlock the full version, you are free from any limitations.
3. The below shows the button you can click to activate.