Photo Organizing Made Easy




Operating System (OS) Requirements & Hardware
Recommendations for Fotosifter
Supported OS: Win10 / Win8 / Win7 (64-bit OS)

Screen Resolution requirement: 1024 × 768 pixels or higher.

Processor Recommendation: Intel i3 or better multicore processor, 2GHz or above.

RAM Recommendation: 4GB RAM or above (Intel 6th Gen or newer CPU is recommended for processing high definition photos).

Graphics Recommendation: Intel HD Graphics 5000 or later; NVIDIA GeForce GTX 700 or later; AMD Radeon R5 or later. 2GB vRAM (4GB required for HD photos).

Disk: At least 10GB free hard-disk space for installation; Solid State Disk (SSD) is recommended for editing HD photos.

Internet: Internet connection is necessary for software registration and online-service access.

Warm warning: Don't install Fotosifter in open/shared/important folders such as "Desktop" and "Documents". If you assign such locations to your installation path and unistall the software some day in the future, the other unrelated data/files exist in the same folder will be erased. Instead, create a new folder especially used for the installation in places like C drive.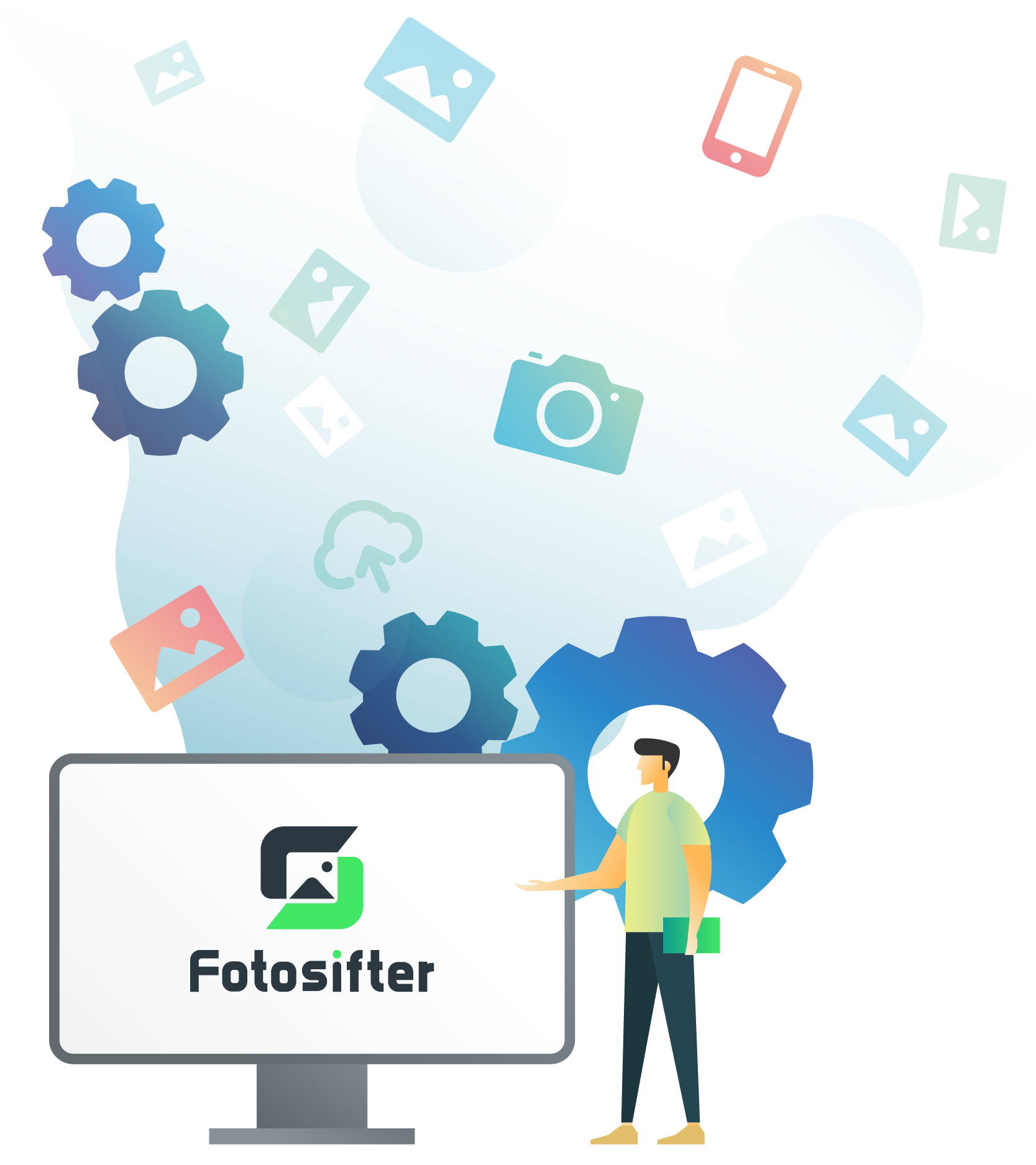 Supported Digital Devices

Smart Phones and Cellphones.
Smart phones and cell phones of multiple platforms including iOS, Android, Symbian, Win 10, Blackberry OS, Tizen, webOS, LineageOS, LuneOS, such as iPhone 11, iPhone XR, iPhone 8, iPhone XS, iPhone SE, iPhone 11 Pro and Max, iPhone 7, iPhone 6, iPhone 5 series, iPhone 4 series, iPhone 3GS, ASOS ROG Phone II, Google Pixel 3a, Google Pixel 4 and 4 XL, Huawei P30 Pro, Samsung Galaxy S10, S10+ and S10e, Samsung Galaxy Note9, Samsung Galaxy S20+ and S20 Ultra, OnePlus 7 Pro and 7T Pro, OnePlus 6T, and some vintages like Nokia phones.

Fotosifter supports cameras, which are either digital or non-digital, of various brands such as Sony, Canon, Nikon, Panasonic, Fuji, Samsung, Sigma, etc.

Tablet computers of diverse platforms including iPadOS, Windows 8 and 8.1, Win 10, Win 10 mobile, Windows RT, Fire OS, BlackBerry Tablet OS, Halium, Android, iOS, webOS, MeeGo, Tizen, like Microsoft Surface Go, Microsoft Surface Pro, Samsung Galaxy Tab series (S53, S6, A, S4, etc.) iPad, iPad Mini, iPad Air, iPad Pro, Amazon Fire HD, Huawei MediaPad.
Fotosifter supports almost all image formats. 37+ examples:

Compressed image formats:
bmp, dds, eps, exr, gif, hdr, heic, icns, ico, jpeg, jpg, png, svg, tga, tif, tiff, ttf, webp, base64, etc.

Uncompressed image formats (RAW):
3fr, arw, cr2, crw, dng, erf, mrw, nef, nrw, orf, otf, pef, raf, raw, rw2, sr2, srw, x3f, etc.
Scannable Storage Devices:

Including TF cards, SD cards, xD-Picture Card, etc., with appropriate card readers.

like USB flash drives and memory sticks.
such as SSDs (solid state drives), HDDs (hard disk drives), computer disks, etc.
Export and Output Supports:

Fotosifter is able to generate slide show videos in these commonly seen formats:
m4v, mp4, webm, wav, wmv, avi, flv, mov, mpeg, m4p, swf, 3gp, ogg, wma, ogv, etc.

Supported Parameter Options:
Encoder: XVIDDIVX
Eesolution: 4096*2160; 3840*2160; 1920*1080; 1680*1050; 1600*900; 1440*900; 1400*1050; 1366*768; 1360*768; 1280*1024; 1280*960; 1280*800; 1280*768; 1024*768; 800*600;
Frame rate: 25fps23.97fps24fps30fps50fps60fps
Bit rate: 6000kbps; 8000kbps; 10000kbps; 15000kbps; 20000kbps;
YouTube Uploading Resolution Options:1920*1080; 640*360; 1280*720; 2160*3840

Besides the above, Fotosifter also enables you to upload videos on social platforms like YouTube.
Plus, with Fotosifter, you can print out your pictures as long as your PC is connected with printers. Fotosifter is compatible with any types of printers!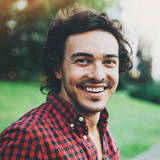 "I always resort to this light tool when I need to modify or sort my pics. A light tool that brings delight."
Let us know your suggestions, concerns, and even complaints so that we can keep improving our products. Upon knowing your needs, our developers will be fixing bugs or optimizing software at first time!