How to Add Star Ratings to Images ?
With the accumulation of time, you must have countless photos on your phone or computer. Then the most frustrating thing is how to deal with all this clutter, it may take you half a day or even a day to sort them in a general way, not to mention adding tags or stars ratings to each picture. Today's article will show you how to quickly and efficiently categorize your photos and how to add stars ratings to them.
Determine your star picture criteria
The key is to identify your criteria, write it down and stick to it! Use stars to mark the pictures you're most happy with. Use them to sort the photos according to your own preferences. Be sure to rate, tag and sort your photos so you can easily find the ones you're looking for.
1 Star:
The images between delete and keep, usually when my storage space is full, I will first consider deleting the images in the 1-star folder.
2 Stars:
The criteria for 2 star images is a bit vague, I usually pick 2 star images by feeling, maybe I decide I don't want to delete an image and I put it in the 2 star folder.
3 Stars:
Maybe the image makes sense but is blurry, or maybe you really like the people in the image but the background is not good, there are usually clear pros and cons to 3 star images.
4 Stars:
The image itself is already very good, but there is room for beautification, and it may need to be upgraded to 5 stars with some simple image manipulation.
5 Stars:
This folder has to be my most satisfying photos, which need little to no touch-ups and can be sent straight to social media platforms.
Of course these ratings will change as my photography skills improve, and as I get better at it, maybe the previous 5-star images will be moved into the 4 Stars folder.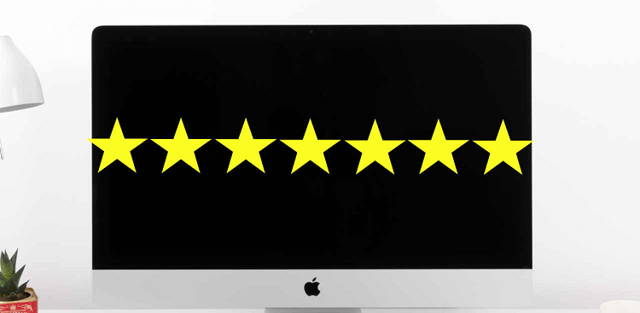 Add Star Ratings to Images
Resolution is a parameter used to measure the amount of data in an image, usually expressed as ppi (Pixel per inch), so the 480P means there are 480 pixels per inch. Information such as 1920 x 1080 means the effective pixels of the screen, both horizontally and vertically.
Fotosifter is a software focused on helping users solve their image management problems. Fotosifter can automatically organize your photos by recognizing the features in the photos by face, place, timeline and etc. In addition you can add tags and star ratings to your photos, so you can quickly find the one you need among thousands of others. Follow the steps below to learn more about how to add star ratings to your images using Fotosifter.

Easy and smart photo organizing and editing software for everyone!
For Windows 10/8.1/8/7 64-bit
Step 1. First, go to Cgaga website, download and install Fotosifter on your computer. Then import all of your photos. If you can't find all of them, you can choose to do a full disk scan of your computer so that all of your images will be imported into fotosifter for unified management.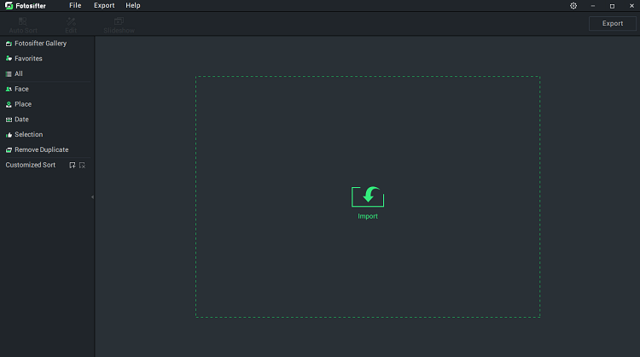 Step 2. You can automatically sort all photos by location, person, time.Then add stars to the pictures, select the pictures and right click on the mouse, click " Rate " and stars.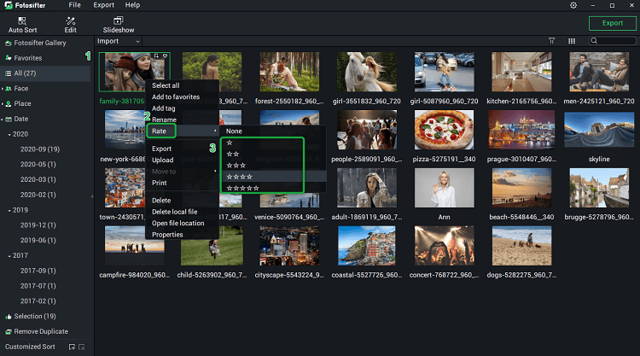 Step 3. To view the pictures you have added star tag, click on the icon in the upper right corner of the software, then select " Rating ", click on the star, you can see all the photos of the star.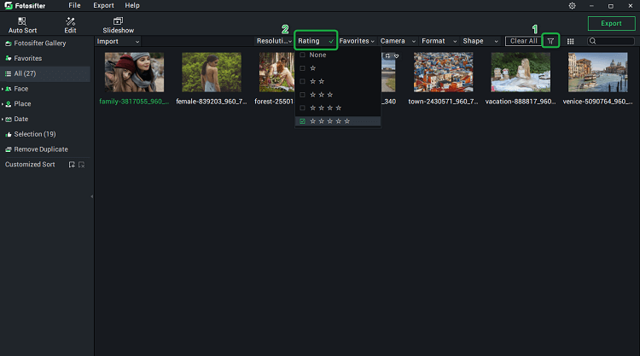 Adding stars ratings to your images will give you a deeper impression of them, and will help you to know which of the thousands of photos are the most worth keeping and which can be discarded. Download Fotosifter to manage your photos now.
Cgaga Fotosifter to manage your photos in multiple devices
Fotosifter - an easy and smart photo oragnizer and editor
PS tips—How to do animal image matting in Photoshop
You may also like to read: