How to Add Tags to Photos and Sort Them in Windows 10
When there are too many pictures on the computer, we often have trouble finding the picture we want for a long time. With tags, you can make it much easier to find and organize photos.
To add tags or meta tags to photos and then sort photos, basically we have to know what is meta tag and meta description first.
What is A Meta Tag or Tag
Also known as meta tag, tag provides a description of the structure or information in a file. For example, when you tag someone's face on Facebook, that's where metadata comes in. We keep a lot of information on our computer, making it searchable will help us save time and improve efficiency. So, let's look at how to use tags to help identify your photos.
How to Add Meta Tags to Files in Windows 10
First you should open the folder where you keep your photos, then click View tab and toggle on Details pane.

Then randomly click a photo, the details will be displayed on the left side of the folder.

As you may have noticed, there is no place for me to tag the information in my graphic. Why is that?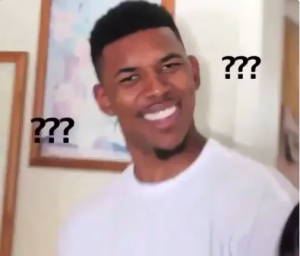 That image is in PNG format, whereas in Windows, we can only tag JPG or JPEG images. So in the last demo, you saw that I didn't have a place to tag the image. So this also means that if you want to tag images that are not JPEG or JPG, you have to convert them to JPEG or JPG. The question of converter to JPG has been mentioned in our previous article. You can read it here.
Now let's tag a JPG photo. Also in the details, near the red arrow you can see Tag there, it is where the tag was added. Now move your mouse and click, and you can tag the JPG image.

Very simple. That's one way to do it. Or you can add tags to the photo properties.
Right click your JPG photo to look its properties.
Click Details tab, In the Description tab, you'll see the Tag, here's where to add tags.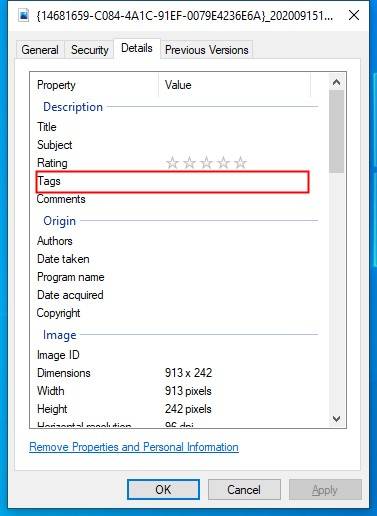 Now you can sort photos by search the tagged information.
I tagged the image as "Screen shot" and now a search in the search bar will find the image.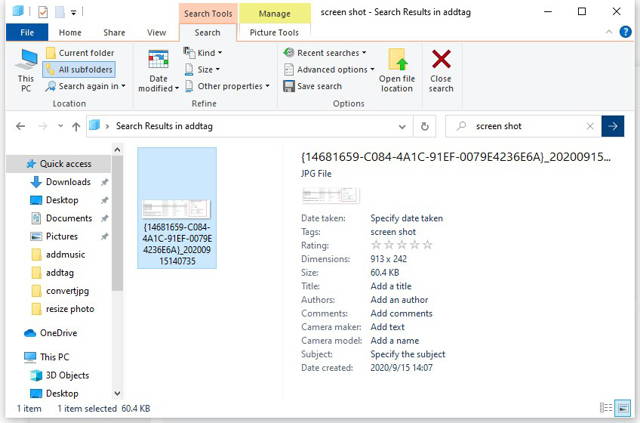 These are the two most common ways to label images manually. You can also use our Fotosifter to tag or automatically categorize photos, making it easier and easier. Just add your custom tag in the Customized Sort, then drag the corresponding picture into the tag and the classification is complete. Yes, it's that simple.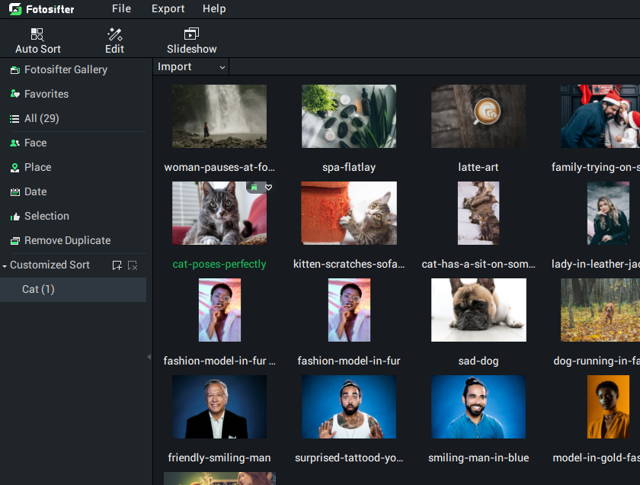 Easy and smart photo organizing and editing software for everyone!
For Windows 10/8.1/8/7 64-bit
Cgaga Fotosifter to manage your photos in multiple devices
Fotosifter - an easy and smart photo oragnizer and editor
PS tips—How to do animal image matting in Photoshop
You may also like to read: