Top 5 Best Delete Similar Photos App For Windows 10
Because of work needs, there are a large number of images stored on the computer, some are downloaded from websites in bulk, which will inevitably have many similar or duplicate, if the number is small, you can check one by one and then delete the unwanted. But when you've got thousands and thousands of images in a single folder, using this method is too much work, and you don't always find the duplicates! Today I'm going to show you some ways to save time and let the tool do it for you automatically.
1. Duplicate Photos Fixer Pro
Duplicate Photos Fixer Pro is a photo cleanup program whose main function is to find duplicate or similar photos on your computer, and then you can delete them in one click to free up more space on your computer. And you can also use this software to easily sort the images so you have a whole new picture library.
Download and install Duplicate Photos Fixer Pro.
Add Folders or Click On "Scan for Duplicates"

.

A list of similar looking images will be presented.
Click on "Delete Marked" button to Remove all the similar images.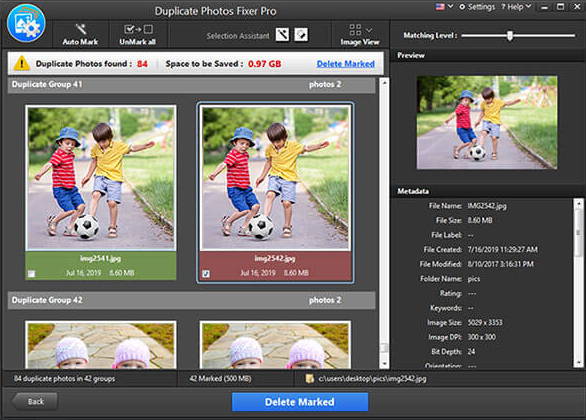 2. Powerful Photo Organizer - Fotosifter
Fotosifter is an excellent photo manager and photo editor. It can detect similar and duplicate photos with precision. You can manage them and delete unwanted ones. Fotosifter has an intelligent algorithm that helps you pick the highest quality one out of similar photos, so you can stop hesitating. In addition to that, it can also manage and edit photos so that you have a perfect gallery.

Fotosifter helps you find and delete duplicate pictures from thousands of pictures, giving you a neat picture library and more storage space.
For Windows 10/8.1/8/7 64-bit
Step 2: Open Fotosifter and import the folders you want to scan. You can also do a full disk scan of your computer, which will detect all the images on your computer.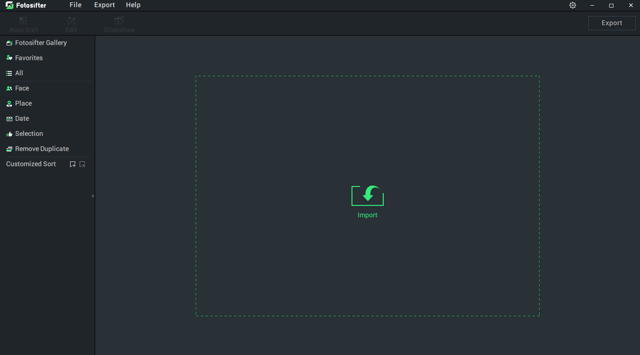 Step 3. As soon as images are imported, the software will detect similar or duplicate photos in the background. It won't wait for all the photos to be scanned before it starts detecting them, which will save more time. You can view them by clicking on "Remove Duplicate" and then delete the duplicate images.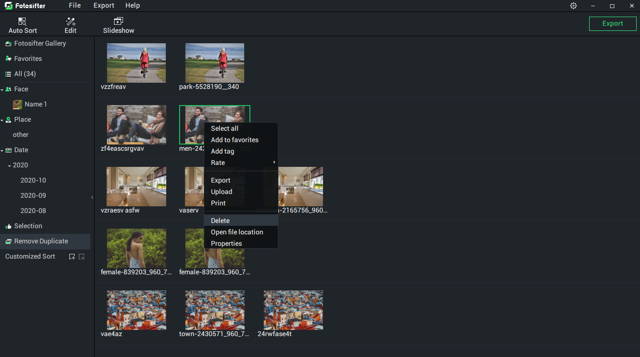 3. Awesome Duplicate Photo Finder
Awesome Duplicate Photo Finder helps you by finding and removing duplicate images from your hard disk space in just a few clicks. It supports all the popular images formats, including JPEG, BMP, GIF, and PNG, but unfortunately it's not that reliable when the similarity percentage falls below 50%. It also works for folders, allowing you to select multiple files to move or delete at the same time, which would make bulk file handling a lot easier.
Download and install Awesome Duplicate Photo Finder
Select the folder you want to scan and press the Start Search button.
Similar images will be listed at the bottom of the interface.
You can then examine them one by one and use the preview feature to decide which ones to keep and which ones to delete.
4. Duplicate Photo Cleaner
Duplicate Photo Cleaner is an application to manage duplicate and similar photos, it supports all popular image formats including JPG, PNG, TIFF, GIF, HEIC/HEIF and many more. It compares photos like a human, looks for similarities in your images and easily finds duplicates. It also detects photos of the same subject, resizes and edits images.
Open Duplicate Photo Cleaner and import some images.
Launch the scan while Duplicate Photo Cleaner looks for duplicate and similar photos.
Review the scan results and select the photos you want to delete or move.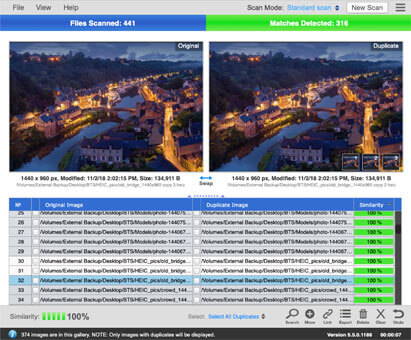 Duplicate Files Fixer is different from other duplicate photo removal tools in that it has the ability to scan and delete photos, documents, music, videos and other multimedia files. It is simple to use and users get the selection assistant feature that allows to mark duplicate images based on several attributes; location, text mode, size, etc. so that you can get rid of them easily.
Install the software on your Windows 10
Add the files and folders you want to scan, click on the Scan button to begin the process
Preview the list of duplicate files on your System
Auto-mark or select the identical files manually, confirm that you want to delete selected files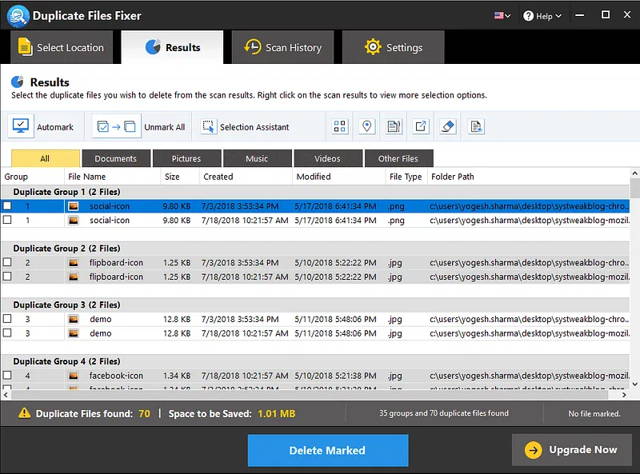 All of the above 5 Apps have their own pros and cons, but fotosifter has more features, besides the find and delete duplicate images feature, you can also make slideshows to turn your images into videos. Of course there are more features waiting for you to discover. Just get it to have a try right now >
Cgaga Fotosifter to manage your photos in multiple devices
Fotosifter - an easy and smart photo oragnizer and editor
PS tips—How to do animal image matting in Photoshop
You may also like to read: