How to fix old/blurry photos?
" I'm not a great believer in the power of the moving image. A still image has greater lasting power. A still photographer has to show the whole fucking movie in one picture. On the screen, it's over and back in the can in seconds. A still picture is going to be there forever. "
- Eddie Adams
Photos often carry people's thoughts and memories, so old photos have a higher commemorative significance. If you've just been to a sports event, take a lot of pictures, but a lot of them are blurry. It's not unusual for non-professionals to take blurry sports photos, so what to do about old and blurry sports photos? With the development of science and technology, artificial intelligence technology can also make it clear again. This article will show you how to make blurred photos clear.
Old computer-restored photos may not show the original temperament and charm of the characters.Some people who are more demanding in their photographs may choose to go to an artist to restore them. Many skilled painters are able to accurately restore the faces of people, which elevates an old photograph to the level of art. If you are a viewer who appreciates the art of hand painting, then you can choose this method, but you will also pay more for it.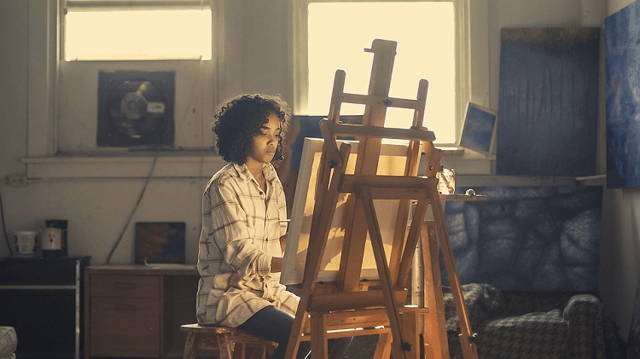 How to fix old photos using Photoshop
Photoshop is a professional image editing tool, which has many powerful functions. It can help you make blurred photos clear smoothly, but its operation is much more complicated than similar software.If you haven't used it before, I recommend using Fotosifter. Photoshop is for intermediate and advanced users. His steps are as follows:

Go to the Filter menu > Select the " Sharpen " > Click on the " Shake Reduction filter "
The filter begins to analyze the image, and when the scan is complete you will get a clear picture.
If you still want to work with more detail, you can work with Photoshop's editing tools, such as to modify the blur traces, reposition the image in focus, and so on.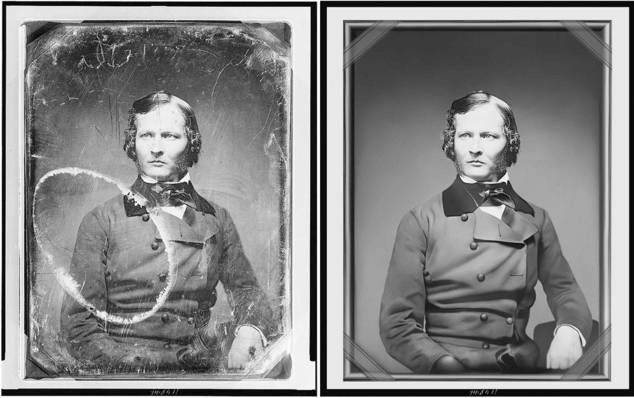 How to fix motion blurred photos - Fotosifter
Manual photo repair time and high price, there will be a lot of people ask if there is automatic repair blurred photo software, for motion blurred photos, indeed AI artificial intelligence repair better. I recommend an easy-to-use repair software: Fotosifter, which can automatically improve the clarity of blurry photos, more convenient and faster. You don't need to have any retouching skills, just one click to create clear photos.

Easy and smart photo organizing and editing software for everyone!
For Windows 10/8.1/8/7 64-bit
Step 1.Free Download Fotosifteron your computer and open it. Click " Import " or move the photo you want to fix to the App. Select the photo, click " Edit " in the upper left corner of the page, you will see the following screen, select the third button in the edit bar on the right, and click " Blur ".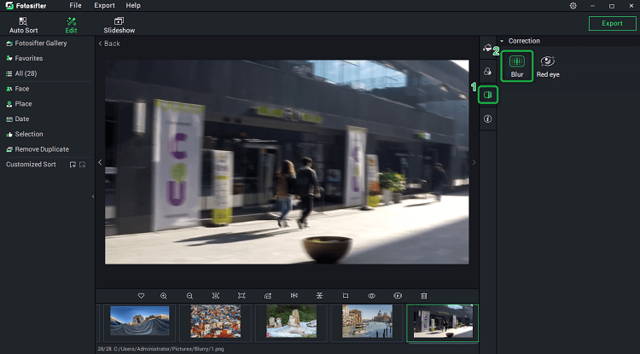 Step 2. Fotosifter then fixes the photo using AI artificial intelligence repair technology and you only have to wait a few seconds.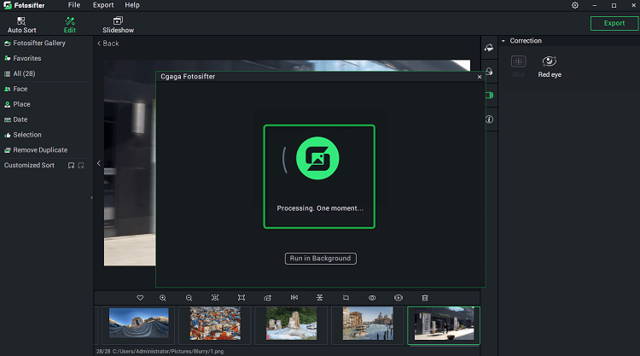 Step 3. Next you'll see the finished photo of the repair, and then click on " Export " in the top right corner and you're done.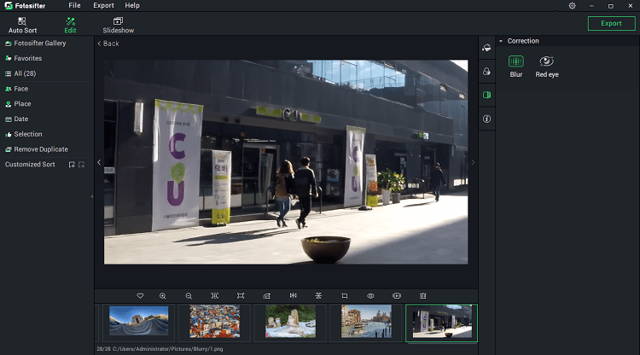 What photos cannot be fixed
Blurred photo subject: Blurring a photo to clarity is the equivalent of repainting, you need a reference, and it's impossible to paint if the subject to be restored can't be seen clearly.
Copy photos and screenshots: Camera copy, surveillance video screenshots, etc. What people look like can not be accurately determined, it is impossible to fix clear.
One person in a group photo: Extracting one person in a group photo is also quite difficult and inaccurate.It is impossible to record all the features of so many people in a group photograph.And the light is flat, after magnifying the face is also flat, there is no three-dimensional sense, and the normal portrait light is completely different.
It's difficult to fix the photos to exactly the same as the original, there are always some details that are not as good as the original. So the best thing to do is to protect our precious photos, and now that they are all digital, we should back up our digital photos regularly, and we can also print another copy when the paper version is damaged or lost.
Cgaga Fotosifter to manage your photos in multiple devices
Fotosifter - an easy and smart photo oragnizer and editor
PS tips—How to do animal image matting in Photoshop
You may also like to read: