How to Add Audio Tracks to Slideshow Video?
Music and sound effects work magic on slideshow videos. An appropriate audio track can even render an insipid photo slideshow into an engaging one. If the majority of your slideshow videos are silent, then you should really consider adding some music or sound effects to them.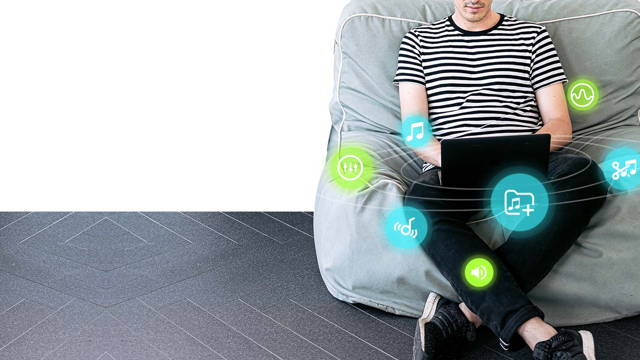 The simplest software - Fotosifter
To add audio tracks, download Cgaga Fotosifter, in which the handy slideshow maker can do it for you. With this easy-to-use program, you are gonna be able to mix audio and video in just several clicks! Fotosifter prepares multiple built-in royalty-free music pieces for you, and enables you to add audio tracks in WMA, M4A, WAV, AAC, and MP3 format to your MPEG, MOV, SWF, and AVI format videos.
Adding a piece of music or sound effect to a video with Fotosifter built-in slideshow maker is quite easy. Read the instructions below and learn how to put music sounds over a video clip in several simple steps.
Step 1. Install Cgaga Fotosifter

Easy and smart photo organizing and editing software for everyone!
For Windows 10/8.1/8/7 64-bit
Step 2. Import photos into Fotosifter
Upon successful installation, click 'Run' to launch the application. You'll immediately be presented with a large software interface. Click the 'Import' icon at the top tool bar. Select the pictures from which you want to generate a slideshow video.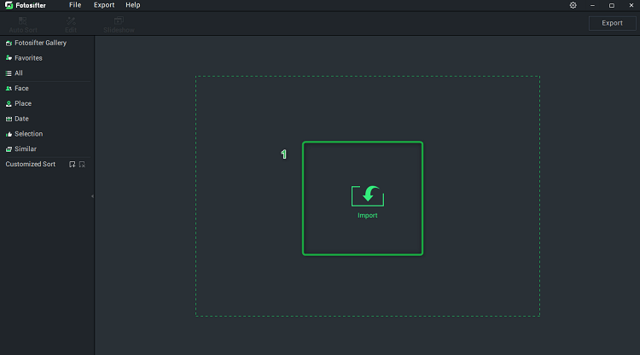 Step 3. Add audio in the built-in slideshow maker
Click the 'Slideshow' icon on the top tool bar. By this action, you are ready to use Fotosifter's built-in slideshow maker. By default, all the imported photos are the 'candidates' for the slideshow video, and they are presented in gallery appeared at the bottom of the slideshow making area. You are free to delete the unwanted ones from the bottom gallery. Also, the transition effects are randomly applied to each photo if you have not specified or to say customized the transition effect for each of them.
Now, it's time to add audio tracks to it! Click the icon that looks like a musical note from the left-side tool kit.
In the expanded panel, click 'Select Music' on the top. In the dropdown list, select the prepared music track you like. Then, click 'OK' to save.
To add external music or sound effects, click the icon circled by a dotted-line squared on the top of the panel near 'Select Music'. In the popup window, find and choose the audio file on your device. Click 'Open' to import.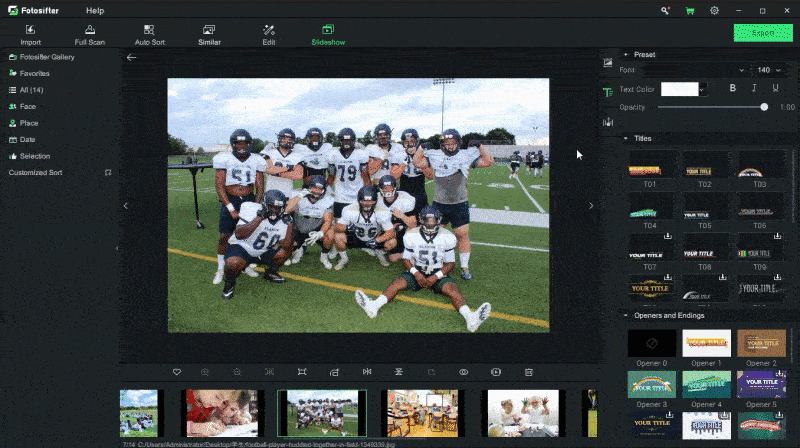 You can pre-listen the audio, make it fade in or fade out. After that, click the 'OK' button again to save it. Done!
Music or sound effect works magic on a silent photo slideshow video. Fotosifter, a quick photo slideshow video maker, helps you to add audio tracks in multiple file formats (including WMA, M4A, WAV, AAC, MP3, and so on) in a fast and simple way. Free download Fotosifterand try its buil-in photo slideshow video maker now.
Cgaga Fotosifter to manage your photos in multiple devices
Fotosifter - an easy and smart photo oragnizer and editor
PS tips—How to do animal image matting in Photoshop
You may also like to read: