How to Make a Unique Christmas Tree
On the eve of Christmas day on December 25th, people will use "Christmas colors" (red, white, green) to decorate their little homes, including Christmas trees, Christmas candles, Christmas flowers and all kinds of interesting Christmas decorations are one of the things that cannot be missed at Christmas, and every household must spend some effort to mobilize the whole family to decorate the home with a festive atmosphere. Here are some very good Christmas decoration ideas for reference, I hope you can be inspired by them.
If you want to create a high-cold, simple beauty, white as the main color is a good choice, and sprinkle some artificial snow on the branches at the same time, the icy Christmas atmosphere is here! In addition, it can also dotted with small bulbs of different colors look, creating a sparkling visual effects.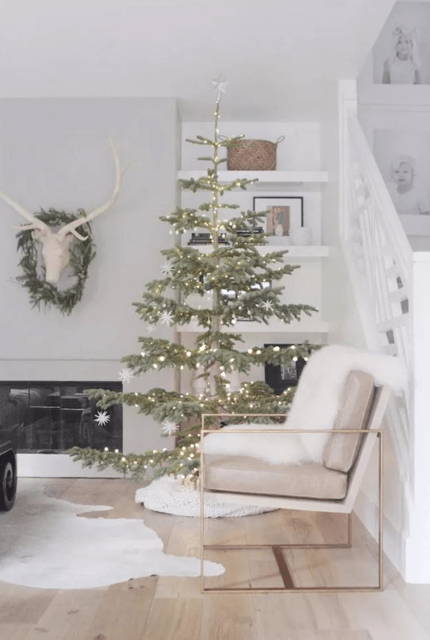 2. Use items not used at home
I believe that every family has used newspapers, magazines and food wrapping paper! This cheap, easy-to-find and easy-to-recycle cardboard can bring many ideas to the festival! The magazine cover paper with beautiful designs can also decorate your Christmas tree! Clever use of patterns and colors on the paper, folded into Santa's "color hat", or colorful Christmas candy canes.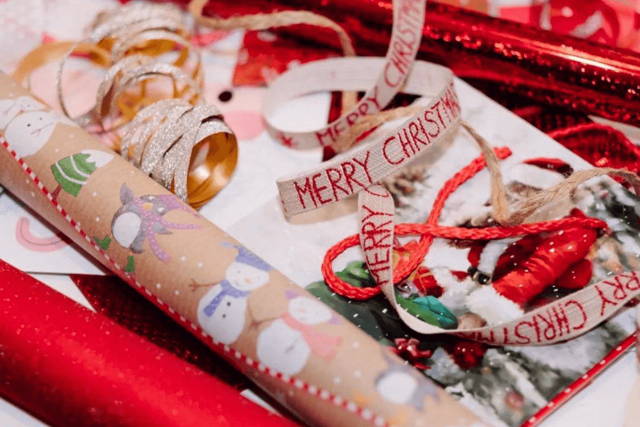 Cloth pulp paper that feels like linen is the best choice. This kind of paper is soft and durable, with a texture like textiles, which is very suitable as a base material for embroidery. Embroidering a red Christmas hat, colorful Christmas socks or golden stars on paper is all very beautiful.
The cardboard of the packing box can be cut into the shapes of stars and snowflakes, then painted over with paint, and hung on the Christmas tree branches. The effect is no different from the common Christmas decorations on the market.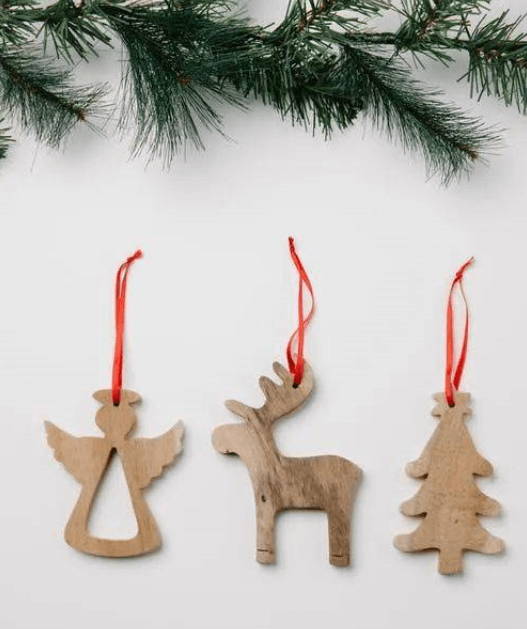 If you still have idle scarves and headscarves in your home, they can be made into Christmas balls! Especially scarves with rich colors and patterns are very characteristic holiday decorations. You can sew them into a wool bag and fill it with foam or cotton; or disassemble them into yarn and regroup them into a yarn ball. You can also wash the idle socks at home and hang them on the Christmas tree. Or, wrap it as a gift and place it under the Christmas tree.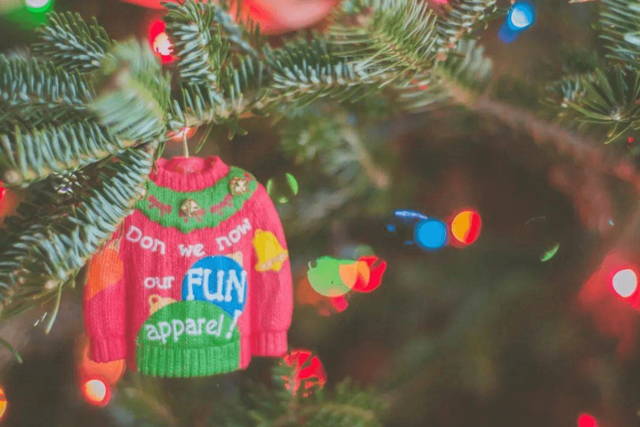 In addition, this Christmas ball of yarn is also ideal for a family with animals! On Christmas Eve, take a ball of yarn from the Christmas tree and give it to your cat or dog as a gift. I believe it must like it very much!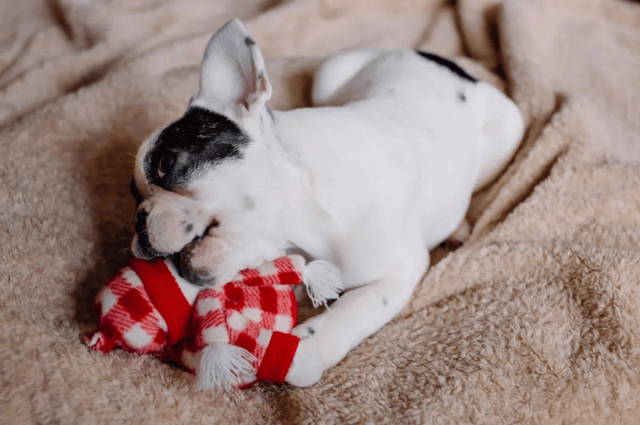 4. Romantic christmas tree
Want a romantic and dreamy Christmas tree? Suspension of the stars must not be less! This time, you can use the branches in the yard to make a wooden star to easily decorate the pine tree. You can also upgrade it, spray paint into the desired color, and make colorful stars hanging on the Christmas tree!
You can pick some wild flowers and branches from home and yard, and then the branches fixed with a fine wire and ribbon into a loop. Next, put some flowers, beads and other ornaments on the wreath of branches. Similarly, if you like elegant style, you can choose some white and yellow flowers and decorations; if you like a lively and festive atmosphere, you can choose red flowers, small bulbs and some star ornaments. Such a perfect Christmas wreath is ready.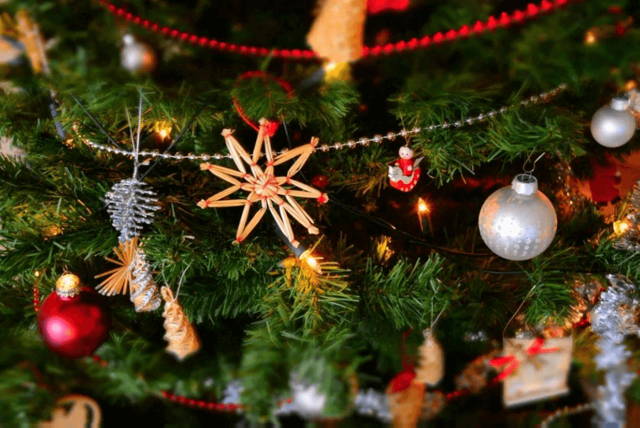 5. Special coloured ribbon
The last step is to hang ribbons. You can string buttons and jewelry pendants together with ribbons and wrap them around the Christmas tree. There are not too many types of ribbons, 1-2 types are enough.
Another meaning of Christmas tree decorations is to recall the past year. Everyone will "materialize" the most memorable things at home this year and hang them on the Christmas tree as decorations. For example, a photo of a new member's birth, a child's first tooth lost, or an important anniversary photo.
This special decoration also has a fixed position on the Christmas tree. Generally speaking, the decorations representing the elders will be hung in the upper middle part of the Christmas tree, and the decorations of the children will be arranged in the lower position. When new members arrive at home, the order will change again. And this change in location over time is also a meaningful way to record family growth.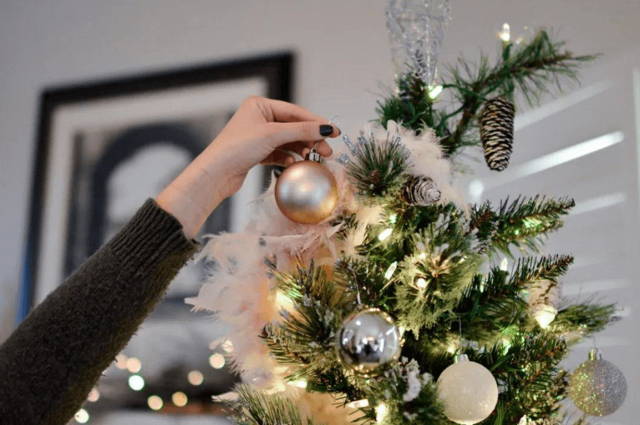 In this way, a Christmas tree that belongs to you is ready! Finally, don't forget to take photos and record the warm moments of making Christmas trees with your family! Use it as a material for Christmas tree decorations in the coming year~
Cgaga Fotosifter to manage your photos in multiple devices
Fotosifter - an easy and smart photo oragnizer and editor
PS tips—How to do animal image matting in Photoshop
You may also like to read: