How to Shoot Stars with Phone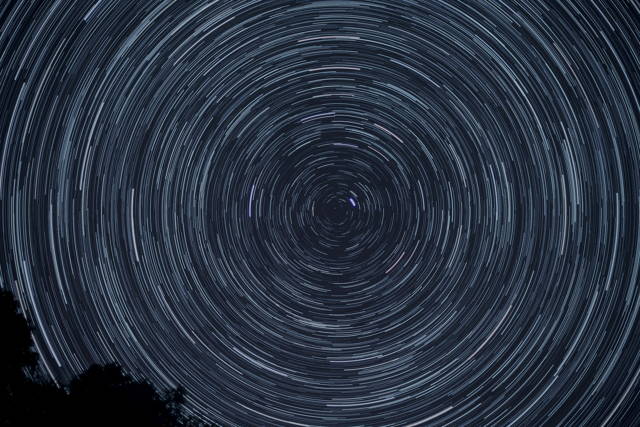 Until now, many people thought that only a DSLR could make a brilliant milky way.
In fact, it's possible to take very good pictures of the stars on your mobile phone, but it's impossible to pick up your phone and shoot without without being prepared. So before we start shooting, we need to pay attention to the following points. Slide down and start reading!
In this article, we will introduce ideas of how to shoot stars with iPhone or Android smartphone, share the phone camera settings for stars with you.
To get a perfect picture of the Milky Way, first choose a clear night with no light pollution and no artificial light around. You can look up light pollution on the Night Pollution Map.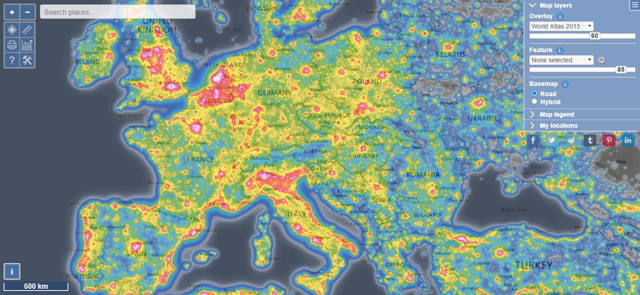 In addition, I recommend shooting in the summer. Because this is the best time to photograph the Milky Way. Of course, the stars are beautiful in winter, too.
All in all, be sure to pick a clear night to start shooting.
Additional Equipment Required
Three things are necessary: a power bank, an earphone with a volume control, and a tripod.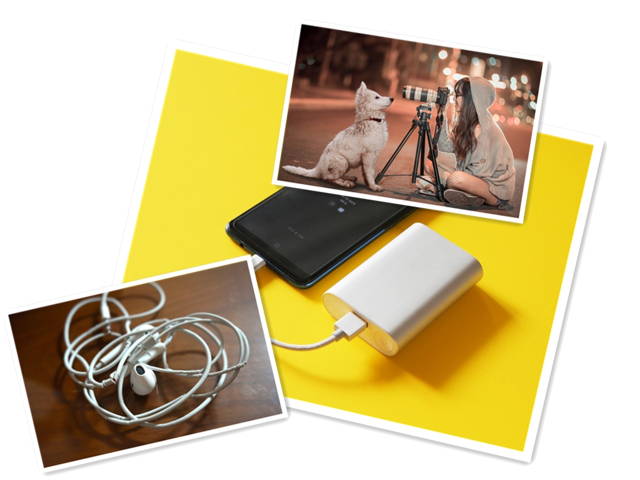 A power bank prevents the phone from shutting down due to low battery. After all, taking pictures of Milky Way galaxy or star trail with long exposure times requires a lot of battery.
The tripod help you avoid blurring photos when taken with your hands, and you don't have to hold your phone up all the time, freeing up your hands.
An earphone with volume control can usually be used to control the shutter. When you connect the earphone to the phone, the button on it can replace the shutter on the phone. You don't have to touch the phone with your hands, so you can avoid the blurring problem again.
If you want to shoot a wider range of stars, you can install a wide-angle lens like this before shooting, the result will be even more stunning.
Android Phone Settings for Stars
Let's go into professional mode first. Then adjust the ISO to the highest, set the shutter speed to about 30 seconds, set the focus mode to manual focus (MF), and then adjust the focus to infinity. (Due to different shooting environment, the parameters are for reference only)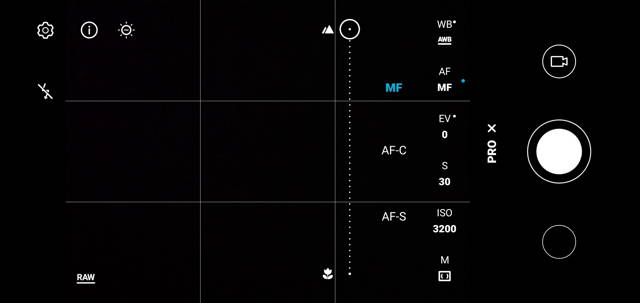 If your phone supports RAW format, it can be turned on when shooting stars, which is a better image quality improvement.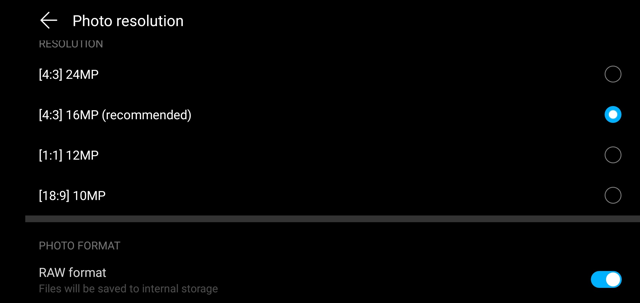 iPhone Settings for Stars
Before the iPhone 11, the iPhone was so poor at dark light that it took an iPhone 11 to capture a starry sky.
Shoot with the built-in camera of IOS, the setting panel is very simply, there is no professional mode to select, but we can set the exposure to 3 seconds to shoot.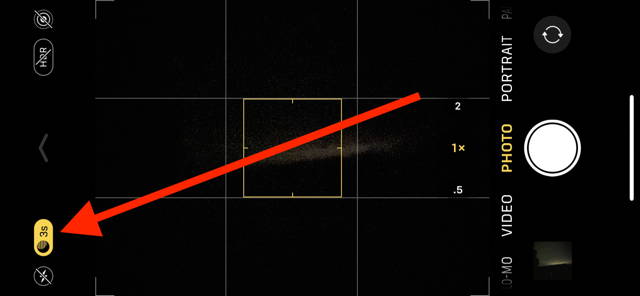 Or use third-party software to complete the starry sky shooting. ProCamera, for example, is set up in the same way as Android. Or use the NightCap Pro Camera.
Within NightCap Pro Camera, several modes are available for starry night shoots. Just select a mode and press the shutter button at the sky to complete the shoot.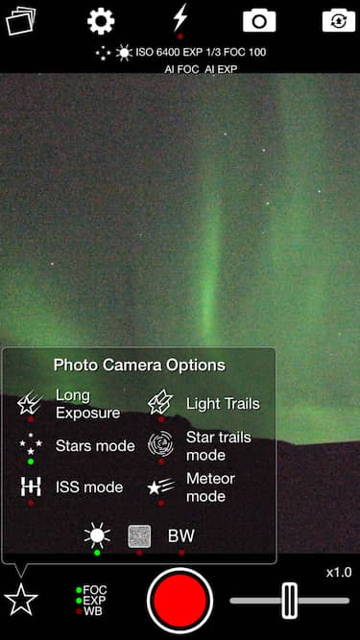 Set up camera, place the phone on the tripod, connect the earphone to the phone, and point at the open sky to start shooting.
For better results, you can use a flashlight to illuminate the stars.
When you're done, you can retune your image using a phone app like SnapSeed, or use professional image processing software like Photoshop on your computer. If you're looking for a quick editing, try Fotosifter, which can meet your basic image enhancement needs while allowing you to sort through and re-create your starry shots.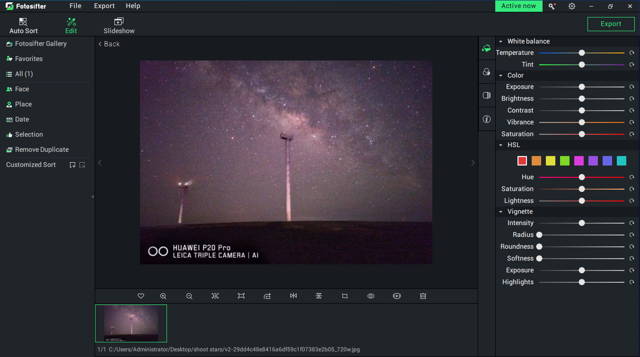 Above are about How To Shoot Stars With Phone, thanks for reading! If you want more tutorials of Fotosifter, please follow us on Facebook, Twitter or YouTube.

Easy and smart photo organizing and editing software for everyone!
For Windows 10/8.1/8/7 64-bit
Cgaga Fotosifter to manage your photos in multiple devices
Fotosifter - an easy and smart photo oragnizer and editor
PS tips—How to do animal image matting in Photoshop
You may also like to read: