How to Sort Photos in Windows
Do you have many photos in your computer but you don't know where they are when you are going to organize them? If you need to sort photos in Windows 10, this article will help you to fast sort photos with built-in software.
To start photo sorting, first you need to run the built-in software called Photos. It is in the start menu, simply open the menu and click it or put mouse on it then press enter key, Photos starts running. If Photos is not there, you can search it in the search bar. Type Photos, enter, it shows.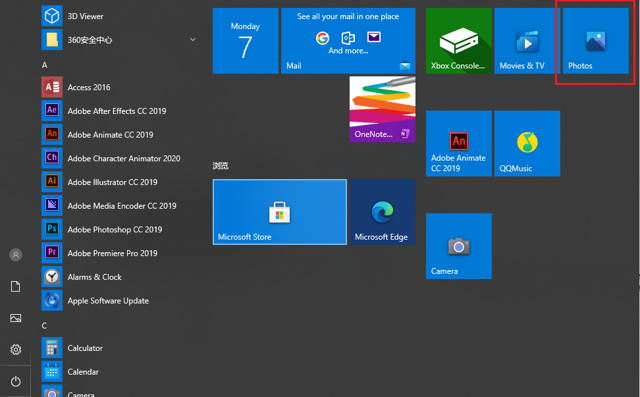 Windows Photos App can sort photos by date automatically. When the software is ready, your photos will be displayed in a timeline. Photos in timeline is sorted by its taken date, if you want to change the date of a photo, by right click it.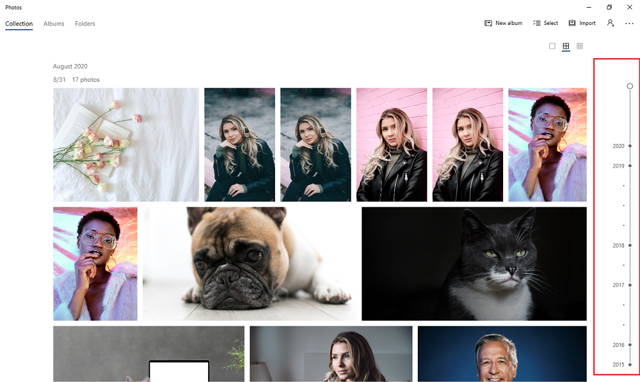 Scroll mouse wheel or click on specific date on the right side to jump to view photos taken that date. Photos here are scanned by Windows, you are allowed to change settings if you're worried about privacy.
Generally, all photos in the selected folder will be scanned, but if you find any missing folders, you can also re-import them. In the top right corner, there is "import", you can import photos form folders or USB devices.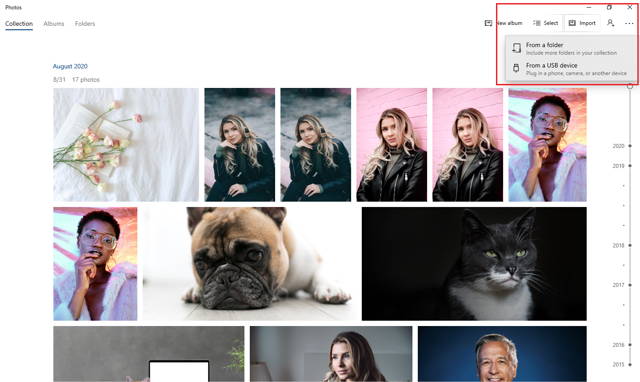 To create a new album, you need to click "Albums" at the top of the screen, then create a new one. Or you can tick photos you want to include to an album, then click the red "Create" button at the right top corner of your screen.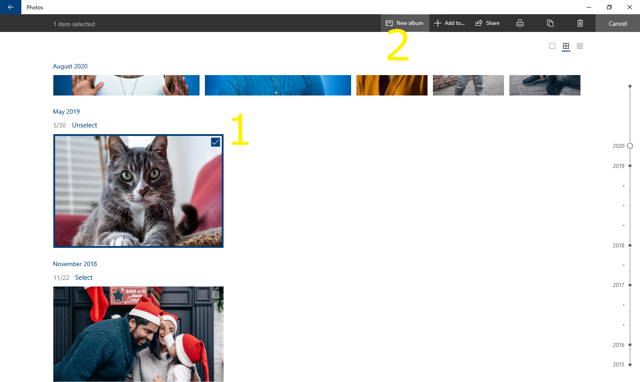 Sort Photos by Face Recognition
To sort photos by person, be sure photos contains a face in your folders or USB devices is uploaded to the software. Click People tab, the displayed results are sorted photos by face.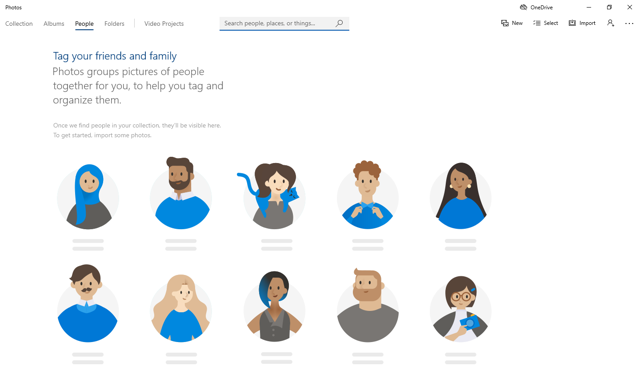 To make it easier for you to sort photos in Windows, here is Fotosifter I want to recommend. Import photos, click "Auto Sort", your photos will be intelligently sorted and grouped by Face, Time, Location and Selection. One simple click organize all your photos, similar photos will also be listed out, convenient for you to remove them .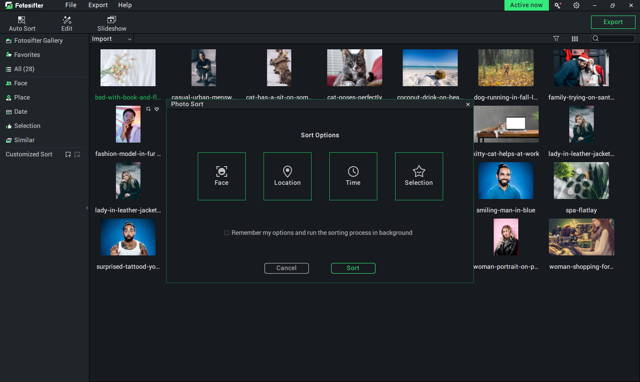 Easy and smart photo organizing and editing software for everyone!
For Windows 10/8.1/8/7 64-bit
Cgaga Fotosifter to manage your photos in multiple devices
Fotosifter - an easy and smart photo oragnizer and editor
PS tips—How to do animal image matting in Photoshop
You may also like to read: