Best image converter to jpg
This article compares 3 common image converters in both online and offline categories, summarizes their advantages in order to provide help and Suggestions for readers when choosing JPG image converters.
If you search "Image Converter to JPG" on Google, many Online Converter results will come up. For the sake of convenience, most of us want to use this online converter to convert images into JPG format. But are they really convenient? Today, based on search results for keywords, we have chosen the Online Converter that comes first to verify their ease of use.
Search on Google and we get this online conversion page.

Then go to the website and start using it.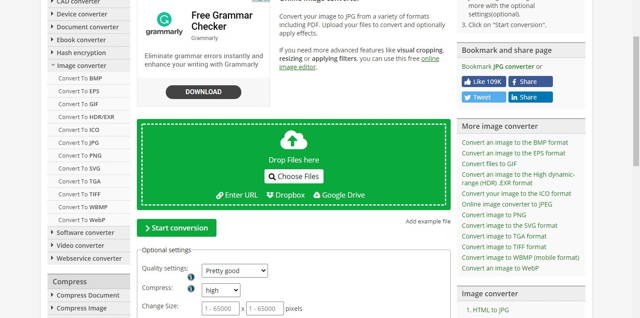 Upload a photo, set values, soon we got our converted photo.
As you can see, there are ads on the page, and I've turned off one of them, and they tend to make you feel bad when you use them. To remove these ads, you can also see in the screenshot that you need to upgrade to Premium, and the normal account will have more restrictions. But no watermark, good photo quality, smooth operation, generally good.
Offline converter: MS Paint
MS Paint is actually stronger than you thought. In addition to using it for photo resize and simple drawing, you can also use it to convert images.
Open up your Paint, click on the file, and hover the mouse over "Save as" to see the image format that you can convert to Paint. While there are fewer formats to convert, converting common formats is no problem, and converting to JPG is easy.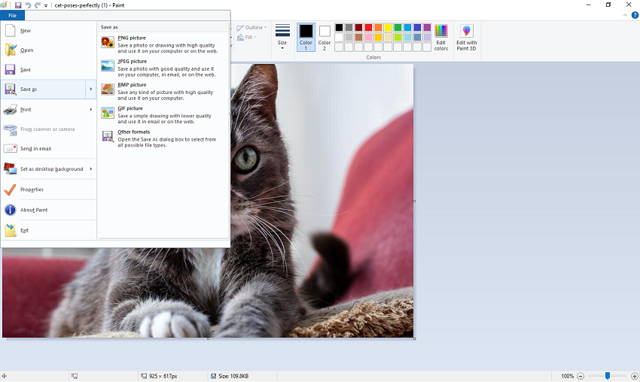 Paint is still a very simple tool, so if you like the simplicity of this tool, but you want to do a little bit of photo editing or photo sorting, as well as converting your images, then Fotosifter is for you.
It's an easy-to-use software that, as I mentioned, automatically organizes photos, supports face recognition, and allows you to edit images and create slides. To learn more visit this website: www.c-gaga.com, or download for free trial.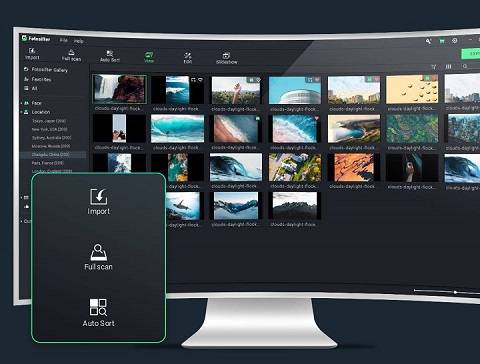 Easy and smart photo organizing and editing software for everyone!
For Windows 10/8.1/8/7 64-bit
Offline converter: Adobe Photoshop
This is a powerful, professional image processing software, you may think it is a bit of a fuss to use it to convert images, but if you happen to photoshop the image and want to convert the format, it is very convenient to do so.
Easy as usual, File > Export > Export as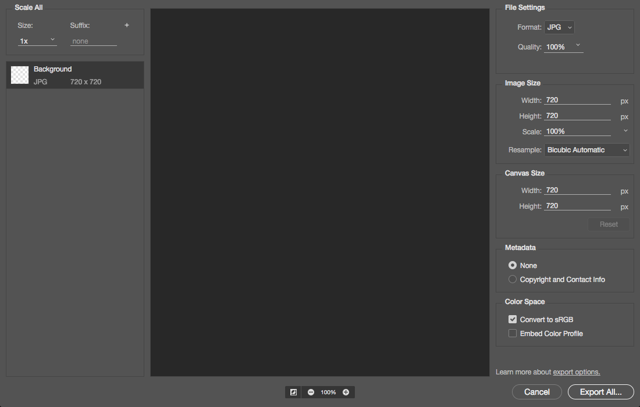 Set value and you can get a converted image.
Above are today's best image converter to jpg, thanks for reading! If you want more tutorials of photo sorting, please follow us on Facebook, Twitter or Youtube.
Cgaga Fotosifter to manage your photos in multiple devices
Fotosifter - an easy and smart photo oragnizer and editor
PS tips—How to do animal image matting in Photoshop
You may also like to read: