How to apply a vignette effect to photos
If you are a newbie to photography or photo processing, then you might be unfamiliar with the term 'vignette'. However, I'm sure that you often see pictures containing a theme object or portraits in which there seem to be a spotlight. That's what this article is going to talk about. Want to make your photos look more artistic? Keep reading.
1. What is a vignette effect?
The vignette effect is commonly seen in photographs and even in some modern paintings. The word 'vignette' itself, from the same root as vine, originally referred to a decorative border in a book. As what are said in the lead-in, this effect is like having a ray of spotlight cast on the subject in the image.
It helps the photo viewers to focus on the center of the picture as well as the subject, without being distracted by the surroundings or irrelevant details, since the the surroundings are either darkened or less saturated in color. In addition, the shadowed surroundings can also make the photo look softer and more inviting. The following picture is illustrated as an example.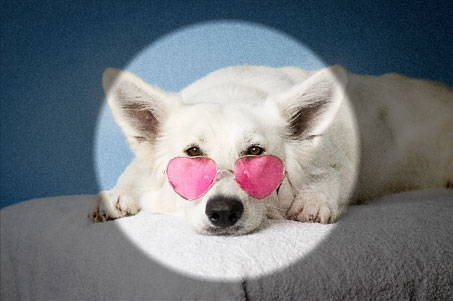 2. Is vignette effect hard to realize?
You can use cameras and relevant photo-shoot devices to take an original photos that possess innate vignette effect. Some camera lenses even have built-in filters for vignettes, such as Canon.
However, these cameras and devices can be expensive. If you are not always in need of creating vignette photo effect, buying a camera or related devices just for this can be less cost-effective. Moreover, you are going to learn and try for many times before you are skillful enough to take pictures that have a natural vignette effect.
So the question is, is there an alternative solution to realize vignette effect on photos? Yes. Try using the photo enhancer of Fotosifter to make vignette effect. It just takes a few steps to implement!

Easy and smart photo organizing and editing software for everyone!
For Windows 10/8.1/8/7 64-bit
3. How to create a vignette photo with Fotosifter
Here are the detailed steps.
Step 1. Download, install, and launch Cgaga Fotosifter.
Step 2. Import a photo on which you want to add a vignette effect.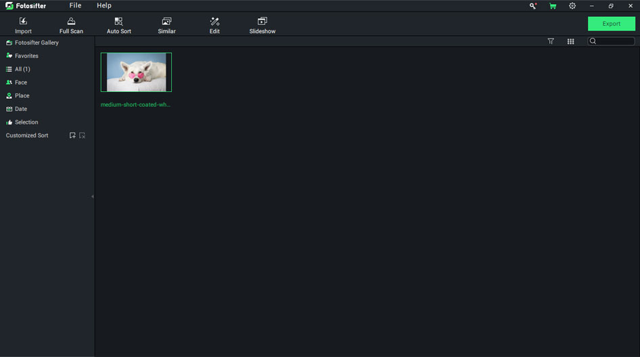 Step 3. Quick double click the imported photo, or single click the photo and then click the 'Edit' icon from the top tool kit bar, to enter Fotosifter's photo-editing mode.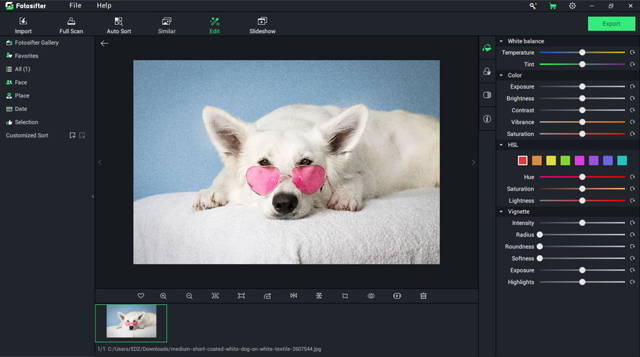 Step 4. You'll see the right-side coloring tool kit. Click the first small icon which looks like a jar from the column located between the photo and the coloring tool panel.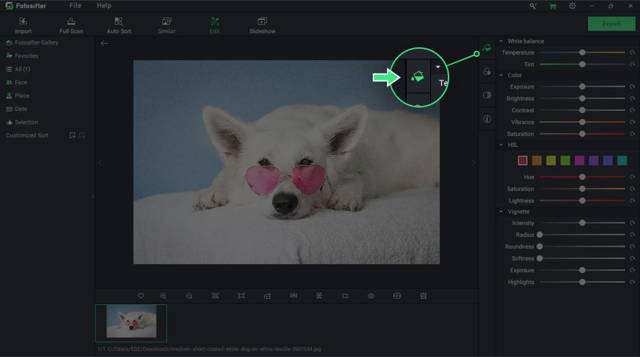 Step 5. Find the tool named 'vignette ' which appears at the bottom of the panel. In the 'vignette' tool, there are 6 settings:
Intensity
Radius
Roundness
Softness
Exposure
Highlights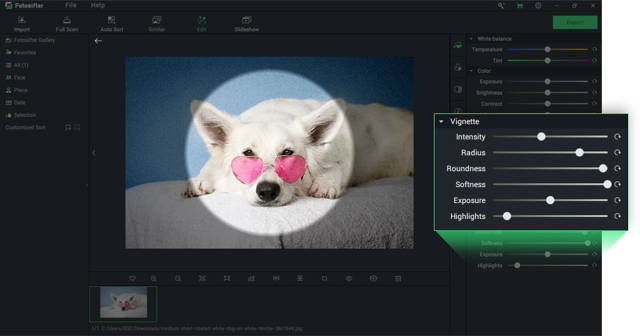 Left-click on the white circle on the slider of each setting, and hold your mouse to drag the white dot. Watch how the picture changes. Continue adjusting the vignette effect until it meets your need.
If you need to reset a setting, simply click on the 'reverse' icon next to each slider on the right side.
Vignette effect is a widely adopted photo processing method in photography. It makes your photos look more artistic and draws viewers attention to the center or the subject of the image. While some cameras and relevant devices can make you take photos with innate vignette effect, you would spend unnecessary money if you are not professional photographs. Fotosifter, with its convenient photo enhancing tools, can help you realize customized vignette effect easily.
Free download Fotosifter
and create a vignette photo now.
Cgaga Fotosifter to manage your photos in multiple devices
Fotosifter - an easy and smart photo oragnizer and editor
PS tips—How to do animal image matting in Photoshop
You may also like to read: