[2021]How to Organize iPhone Photos Simply
Nowadays, more and more people prefer to take pictures with their mobile phones, which are faster and more convenient than cameras. However, the memory of a mobile phone is limited, and there are many other data that need to occupy space besides photos, such as apps and files. Those are essential, so when we run out of memory on our phones our first instinct is to delete unnecessary photos.
With today's enhanced mobile phone photography technology, the higher the quality of the photos, the more memory they take up, so it's a necessary thing to organize your phone pictures regularly. In this article, we will introduce how to organize photos mainly for iPhone users.
Solution 1. Managing pictures directly on the iPhone
Most iPhone users will generally choose to manage their photos directly on their phone, which does make it easier in some ways. But the process can be much more complicated, and you'll need to keep browsing through a lot of photos to pick out the best quality ones. Then you hesitate among the similar photos and don't know which one to discard. In the end, you may still end up retaining a large number of pictures that continue to occupy your phone's storage space.
It's really good to manage directly on your iPhone if you don't have many photos.
Launch your Photos app > Tap the plus sign "+" icon on the top left side of the screen > Enter a name for your new album and click "Save" > Your phone will ask you to move photos to the album > Select a photo, just click on it > After you've chosen all the photos you want for your new album, tap "Done".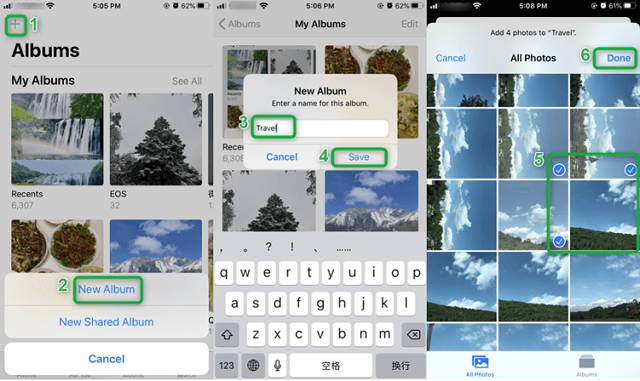 Go to your Camera Roll and Click "Select" > Choose the photos you want to add to your album > Click "Add to Album" on the bottom of the screen > Select the album you want to send your photos to.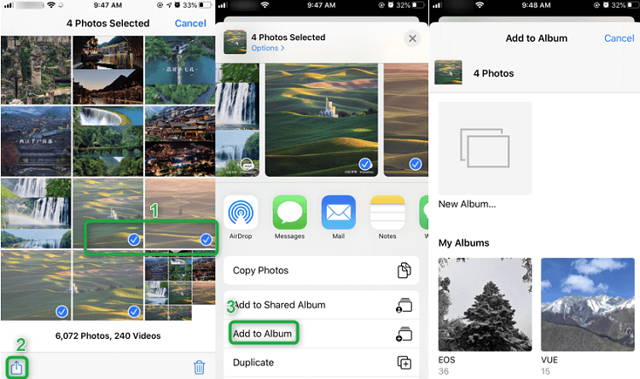 Launch the "Photos" > Click "Edit" on the top right side of the screen > Tap the red minus sign "-" icon next to the album you want to delete > Click the red "Delete Album" button.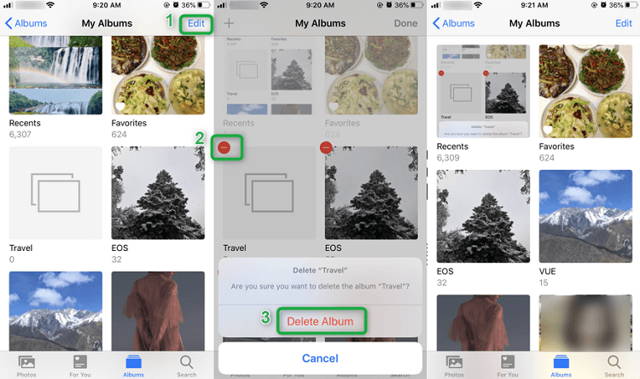 Solution 2. Free Online Solution to organize iPhone photos - Fotosifter
If you have more than 500 photos, I would suggest you use photo software to manage them even more. Fotosifter is an excellent photo management software. When you import images, it will automatically filter out duplicate and blurry photos, and then you can sort them by month, location, and person with one click. You can also use the fotosifter's tagging feature to rate your photos, or create separate albums for your favorite photos.
It's the method I used, because I like seeing my pictures on a larger computer. With Fotosifter, I can delete some photos before exporting the ones I want to keep to my computer, it also lets me make quick edits, such as cropping and color correction during the process. To use it, just follow these simple steps:

Easy and smart photo organizing and editing software for everyone!
For Windows 10/8.1/8/7 64-bit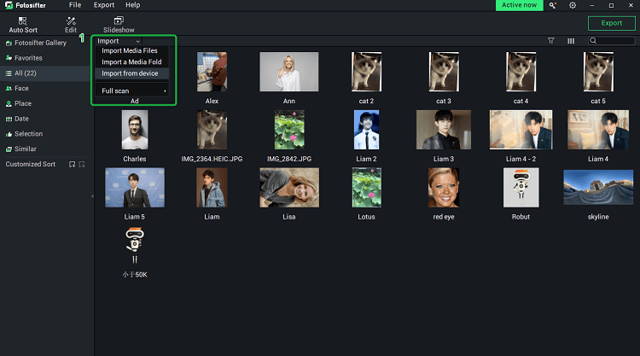 2. Place your mouse over the image and click on the heart to add the image to "Favorites". Clicking the right mouse button has more editing options, you can add tags to your images, and you can also rename.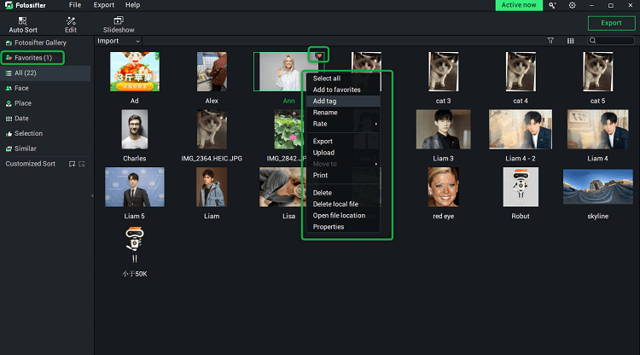 3. There's an even simpler way, a one-click smart auto-sort where you can sort your photos by time, place, person, etc., Fotosifter will automatically create the album for you. When you're done organizing all your iPhone photos, tap "Export" to export them to your computer.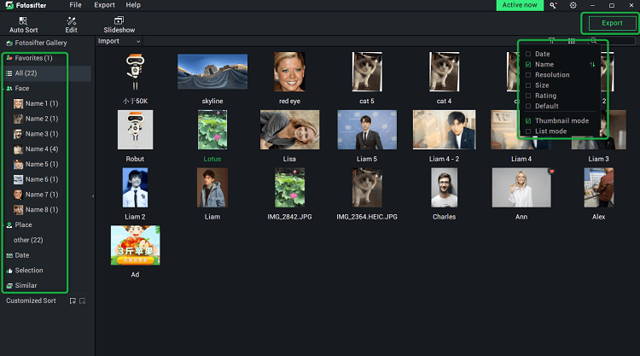 Saving your photos on your computer not only saves space on your phone, but you don't have to worry about losing them. Don't forget to sign up for the Fotosifter app so you can upload, save and print your iPhone photos on the go. You can download it now and try it for free.
Cgaga Fotosifter to manage your photos in multiple devices
Fotosifter - an easy and smart photo oragnizer and editor
PS tips—How to do animal image matting in Photoshop
You may also like to read: