[2021]How to select photos for digital yearbook
Summer is coming. Different from the past years, this year, many kids commit online yearbook signing through screens due to the COVID-19 quarantine. Isn't it an exciting thing to see that kids are keeping the tradition of yearbook signing alive!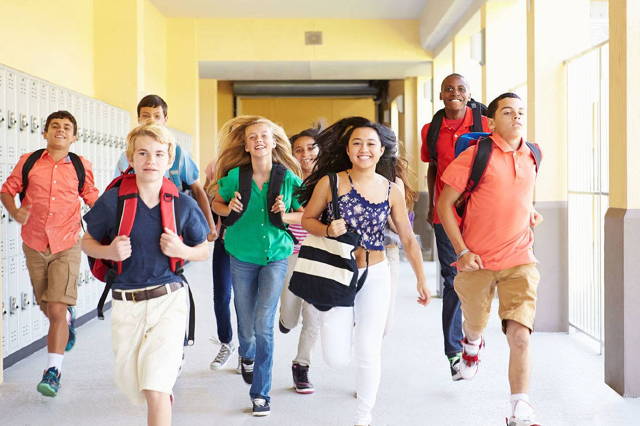 While parents share a common memory and feelings of signing the paper yearbook, today's school kids also know the importance of yearbook signing. The difference lies in the fact that millennials are more likely to choose some digital devices, say, tablets, to make and sign yearbooks.
With the ongoing COVID-19, more kids choose to do digital yearbook signing. So, how to make a perfect virtual yearbook photo slideshow video to remember in during this special summer?
Well, if you are looking for the answer for the question, then you've entered the right place. Below, we provide you with an all-in-one solution to making a digital yearbook slideshow by using a smart and powerful photo slideshow maker.
Perfect alternative to digital yearbook software - Fotosifter
The first thing is always about the source raw materials - your photos taken during the past school year in your photo stock from various of your storage devices. Selecting them out one by one from each album or file folder is really tough. And, while most digital yearbook software do not have powerful photo sorting functionality, a perfect alternative tool is highly recommended.
What is that? Cgaga Fotosifter. Now, let's see how to use Fotosifter to pick out your desired photos and prepare them for your digital yearbook.

Easy and smart photo organizing and editing software for everyone!
For Windows 10/8.1/8/7 64-bit
How to choose digital yearbook photos via Fotosifter
Step 1. Connect your storage devices to your PC, open Fotosifter, and click "Full Scan" button in the top toolbar. Then, you'll see the drop-down menu. Choose a place (i.e. a device or a disk) where you think the photos could possibly be stored. If you have no idea where your school-year photos are, simply click "Scan All".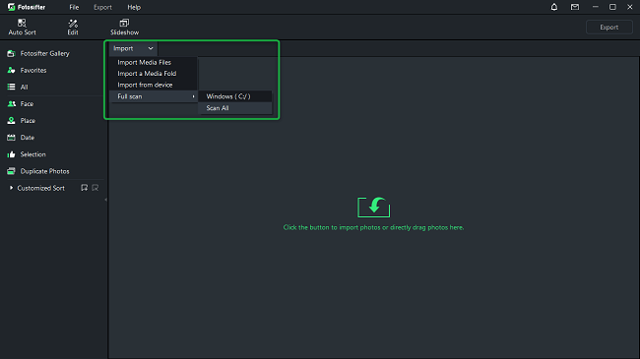 Step 2.Sort and pick smartly and automatically with Fotosifter.
If you want to pick out all photos containing a certain person (face), use the facial-recognition sorting functionality in "Auto Sort" feature. Click the "Auto Sort" button on the top toolbar. Then, you'll see a pop-up window. Choose "Face" and click the "sort" button to start auto photo selecting process. After the process is completed, you can find out the results under "Face" in the left-side bar. Now you can easily find the pictures of the wanted person or face.
The initial names of sorted-out faces or people is shown as name (#). You can rename them by right-click the initial name and click "rename" in the menu.
If you want to pick out photos from a certain period of time, sort the pictures by time. Click "Time" in the "Auto Sort" pop-up panel and run the process same as above. Upon completion, check the results under "Date" in the left bar.
With similar operation as above, you can also find photos taken at a specific place by running the geolocation function.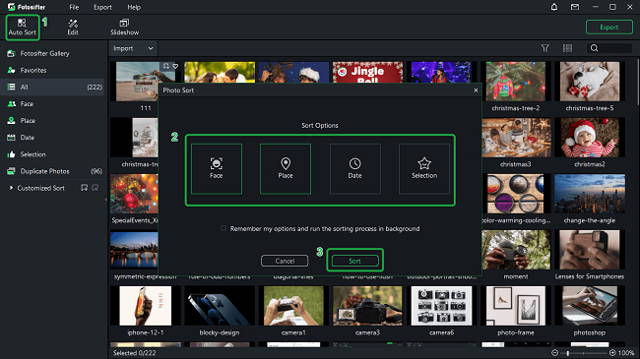 Moreover, you can utilize the photo filter function to narrow down the range of photos you want to locate. There are as many as six useful filters: photo shape, photo format, camera, favorite photo,photo rating, and photo resolution filters, which all come very handy.

During any of the processes above, you can add tags to photos or add certain photos to "Favorites". This enables you to draw out your specially defined pictures quickly for your later use.
Step 3.Get picked-out photos ready for later use in digital yearbook making.

Now, it's time to export your selected photos. Select the album or folder in the left-side bar and then right-click it. Then click "Export".
In the pop-up photo-export panel, set the parameters you want. After that, click the "Export" button at the lower right corner. Warm reminder: a user can only export 100 photos in total with unlicensed Fotosifter. If you have the need to export more pictures, you can opt to
purchase the licensed Fotosifter editions
. Remember to save your selected materials at the safe and easy-to-find place for later use.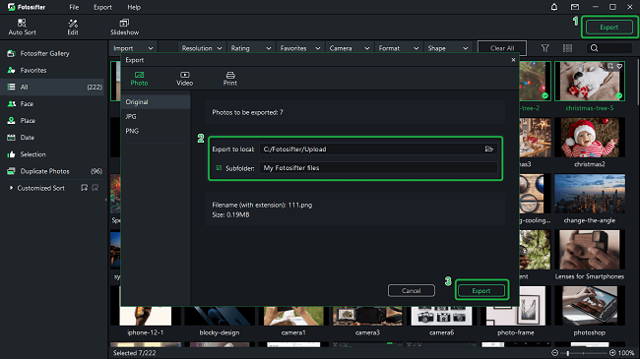 Young students nowadays tend to use digital devices such as tablets to make and sign their school yearbooks. With the ongoing COVID-19 quarantine, more fellows opt to do virtual yearbook making and signing.
While most digital yearbook software do not have enough useful and handy functions such as photo sorting, a perfect alternative - Cgaga Fotosifter - is recommended. Cgaga Fotosifter knows how important the tradition of yearbook making and signing is. It empowers you to make virtual yearbook in an efficient way.
Cgaga Fotosifter to manage your photos in multiple devices
Fotosifter - an easy and smart photo oragnizer and editor
PS tips—How to do animal image matting in Photoshop
You may also like to read: