3 Ways to Sort Android Photos Effectively
Taking photos is fun, but not so much when you see that your phone album has thousands of photos, and you may have to go through those thousands of photos over and over again to find the one photo you need.
At this point you realize the importance of sorting your photos, so you start categorizing your photos, which is another mind-numbing task, you need to create different albums and then move the photos to a specific album. Yep, organisation is quite boring, and it'd be great if it was more automated.
Solution 1. Sorting Photo via Android
Android's album feature leaves a lot to be desired, it doesn't categorize photos by people like iPhone Photo does; it doesn't allow you to quickly find relevant photos by searching for keywords; and you can't tag your favorite photos, so Android users need a dedicated photo management software even more. The solution will be introduced to you below.
But if you don't have many photos and can organize them regularly, you can also manage them directly in Android Photo, which is very simple.
Scroll through your recent cell phone pictures and get rid of photos that are blurry, too dark, or near-duplicates.
Create and name your albums, such as travel, food, parties, family and so on.
Add the photos to the album you created separately.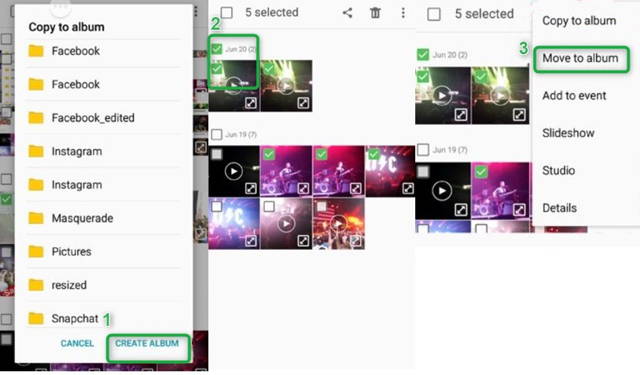 Solution 2. Photo management software - Fotosifter
Fotosifter is a photo management and editing software, its powerful management features have helped thousands of people to solve the problem of sorting images. It's much easier and faster to manage your images from the computer, and you can preview your images more clearly on the big screen.

Easy and smart photo organizing and editing software for everyone!
For Windows 10/8.1/8/7 64-bit
Fotosifter's automatic photo sorting feature will save you a lot of time and effort! Besides, what's even more amazing about it is that it helps you sift through all the similar and duplicate photos from thousands of images, and selects one of the highest quality through an intelligent algorithm, so you don't have to hesitate anymore.
Step 1. Free Download Fotosifter on your computer and open it > Connect your Huawei to the computer via a USB cable > Click " Import " > Select " Import from device " .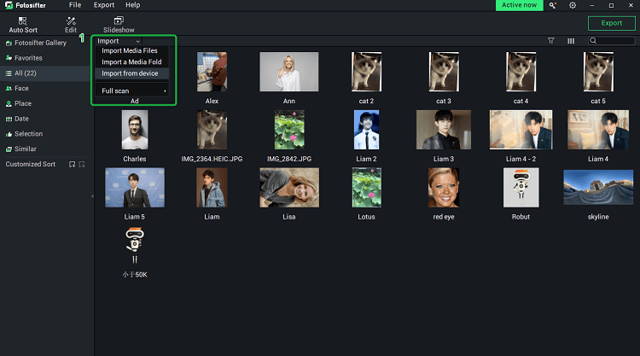 Step 2. After importing photos, the software will automatically screen repeat or similar photos in the background, and will help you pick out the highest quality of which to save, and then you can delete all duplicate photos at once.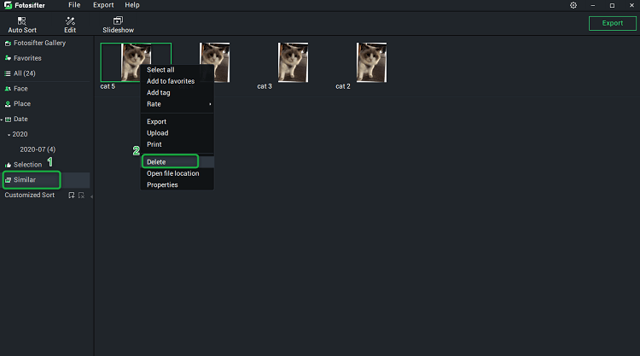 Step 3. Organize pictures by time, place and person with one click. When you browse photos you can also tag your favorite photos and fotosifter will automatically create albums for them. You can also create custom albums to meet your more specific needs.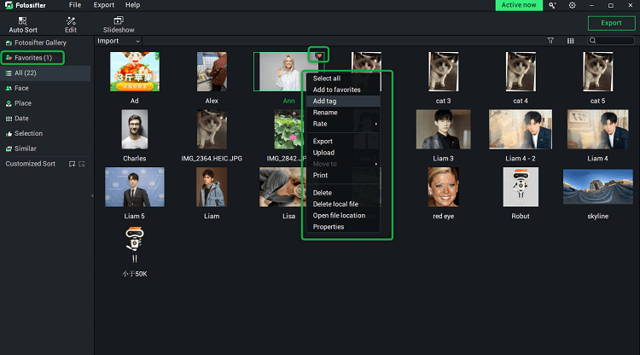 Solution 3. Sorting Android Photos via Google Photo
Google photo is a common photo management software, which is similar to your photo album, but the difference is that the photos you upload to Google photo don't take up storage space on your phone. It's a good choice if you're running out of space on your phone. Follow the steps below to manage your Android photos via Google Photo.
Step 1. Download Google photo from Google play to your android phone.
Step 2. Login to your Google account.
Step 3. Backup your photos to Google photo, you can choose the quality of the photos you want to upload.
Step 4. Manage your photos on Google photo, it will automatically classify your photos into different albums, but you still need to delete the meaningless photos one by one.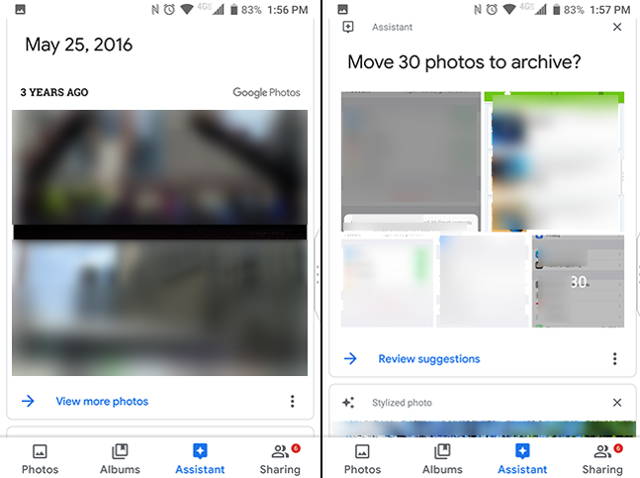 You have to remember your Google account and password, otherwise things will get complicated and may even cause you to lose these photos

Google Photo's free plan offers 15 GB, which seems like a lot, but if you're a shutterbug, you could suck up that space quickly. If you exceed that you will have to pay a monthly fee.
No need to hesitate to try Fotosifter anymore. Not only does Fotosifter help you manage your photos quickly, it also allows you to quickly edit your photos, such as crop, rotate, add filter effect, remove, add sticker and text. What are you waiting for?Just get it to have a try right now >


Easy and smart photo organizing and editing software for everyone!
For Windows 10/8.1/8/7 64-bit
Cgaga Fotosifter to manage your photos in multiple devices
Fotosifter - an easy and smart photo oragnizer and editor
PS tips—How to do animal image matting in Photoshop
You may also like to read: