Lenses for Smartphones, Which is the Best?
Nowadays, mobile phone shooting technology is becoming more and more powerful, we basically rely on mobile phones to take pictures when we travel, whether it's nature or portraits. However, in different shooting environments also need to have different lens effects to match in order to take good-looking photos.
The effect of the built-in lens of the phone is always a little unsatisfactory, fortunately, now the market launched all kinds of mobile phone external lens, that in so many external lens, which is the best?This article recommends some good external phone lenses.
1. Moment - Anamorphic Lens
Price: $149.99 USD
Compatible with: iPhone 7 and up, Pixel, Galaxy, and One Plus Phones.
Wider Field-of-View:Typical lenses shoot a 16:9 aspect ratio, while the Anamorphic Lens captures at 2.40:1 making it ideal for widescreen viewing. You can capture a super wide-angle image.
True Black Bars: A classic cinematic look is to put black bars on top and bottom of the video. Ordinary lenses can't do that, with Anamorphic you can capture that wider 2.40:1 aspect ratio.
Amazing For Photo Too: The perspective of the Anamorphic Lens makes for unique stills with oval bokeh and a wide field of view that's perfect for landscapes and portraits. that in so many external lens, which is the best?This article recommends some good external phone lenses.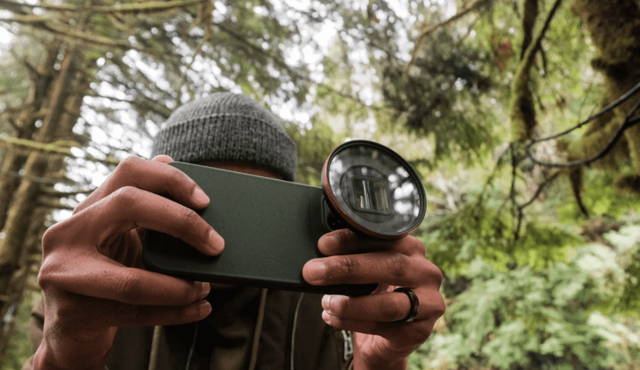 2. Olloclip - Telemedicine(iPhone SE)
Price: $99 USD
Compatible with: iPhone SE 2020, iPhone 8 or iPhone 7
The primary function of the lenses in this series is to magnify and focus, allowing you to see very fine textures like a microscope. Its purpose is to focus on small subjects with a blurry "bokeh" background effect, discovering fine textures and intricate details. More suitable for medical, construction, communication, technology and other industries. Of course there are other lens under the brand, such as:Super-Wide Lens, Ultra-Wide Lens, Fisheye Lens, etc,.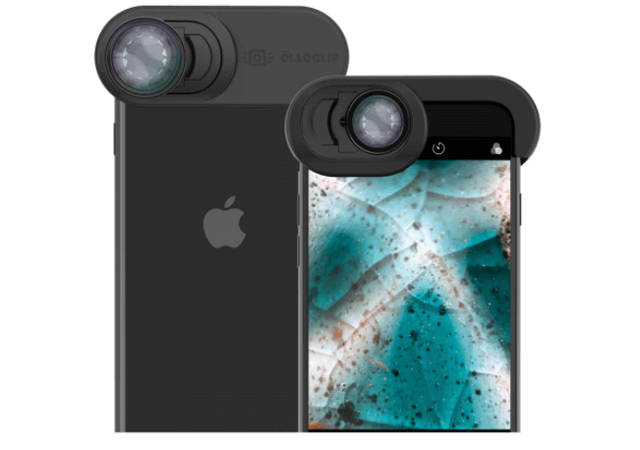 Price: $39.99
Compatible with: All iPhone models, Samsung Galaxy and Note, Google Pixel, Huawei and more.
Shoot stunning photos of people, pets, travel scenery, landscapes, architecture, selfies and more. No dark corners (vignetting) like cheaper lenses.
The trugrip lens clip offers superior gripping power to fasten your lenses to your cell phone when you're in action mode, framing your next perfect shot.
The GlowClip LED light clips anywhere on your phone to instantly illuminate your subject and surroundings with warm continuous light.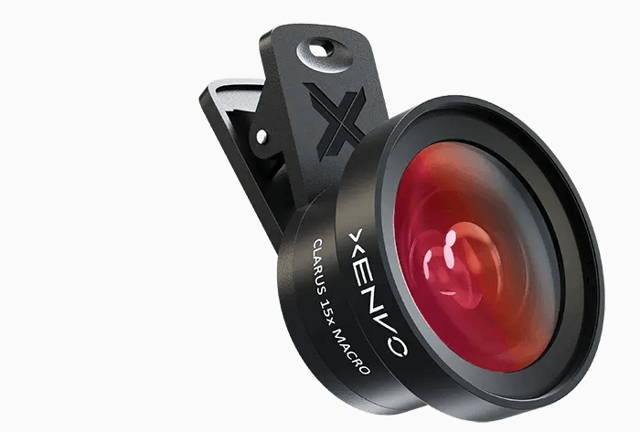 4. APEXEL 1.33X Anamorphic Lens
Price: $67
Compatible with: iPhone, Huawei
Wide screen deformation: Vision extension conforms to human visual characteristics, expands horizontal width, and deepens film immersion
Beautiful and unique bokeh, creating a romantic night view Oval out-of-focus bokeh.
Lens distortion is small, reality and video as always, lens distortion is less than 2%.
Anamorphic lens supports 4K HD video, high color reproduction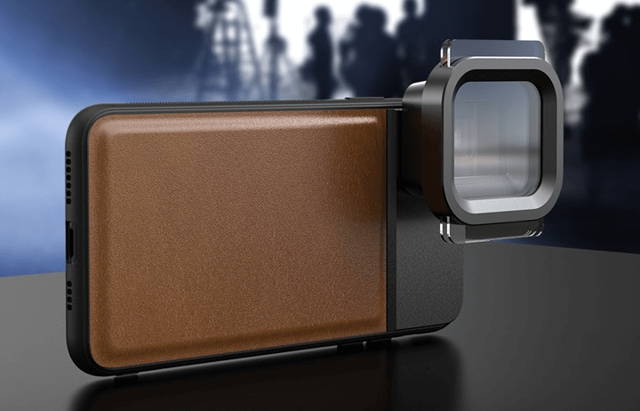 5. Sirui 18-WA Wide Angle Lens
Price: $47.81
Compatible with: Most brands of mobile phones
SIRUI Wide Angle Lens can help to capture wider frame images and bring more of the scene into your portraits. It provide extremely high image quality with colors to match your style. Available in Black, Red and Blue. Mobile Phone Auxiliary Lenses can be easily attached to your mobile phone with SIRUI Mobile Phone Protective Case, Lens Mount Adapter.

Nowadays, most of the shooting is done by mobile phone. Mobile phone is lighter than SLR and has intelligent shooting effect, which enables many people who can't take pictures to take professional photos. If combined with these professional phone external lens, the effect of the shooting can be further improved. As for which lens is best? What suits you is the best.
Cgaga Fotosifter to manage your photos in multiple devices
Fotosifter - an easy and smart photo oragnizer and editor
PS tips—How to do animal image matting in Photoshop
You may also like to read: