5 Photo Organizing Solutions for Seniors
In today's society, the population of old people is growing rapidly. According to the open data, there are 54 millions Americans is over 65, it is estimate that by the time 2040, there will be one in five Americans over 65 years old, the lives of the elderly are in dire need of attention and care.
For the old people, I heard from my grandparents, that their most cherished things is those photos all about their childhood, families, lover and kids, so I decided to write this article to share 5 photo organizing solutions for seniors to help them better keeping those cherished photos.
For paper photos, it is hard to keep, so I recommend elderly readers to digitalize paper photos first. I will write an article later this month about how to digitalize paper photos, right here I will share solutions for digital photos, below are 5 photo organizing software for seniors.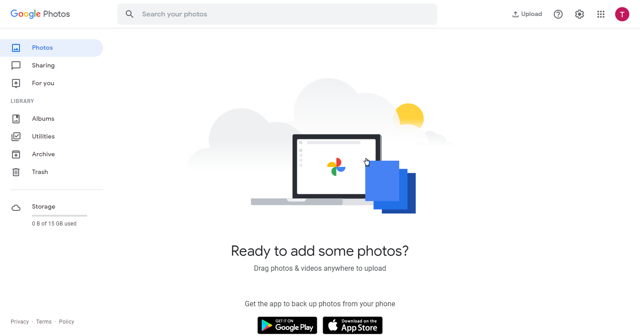 Google photo is a strong online photo organizer and photo storage tool. By different criteria, users are able to share their albums or photos after organizing or editing. Also you are allowed to add, remove or edit photos from an album at any time if you want to. Google photo recognizes faces in your photos and put the same faces into a group. Also you have the ability to hide a face you don't want to show.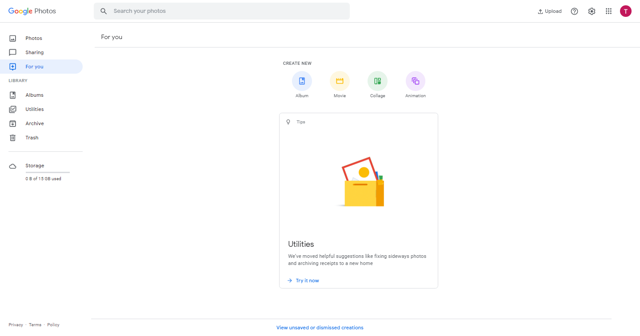 When you first open Google Photo, Google Photo automatically presents a lot of user guides for different features, leading you to get up and running quickly, this is really old-people-friendly. For more operations of Google Photo, please click How to Sort Google Photo Albums to read.
Which program was designed to help augment the benefits to the aged? It is Fotosifter. In the view of providing people convenience, Fotosifter is a multifunction photo organizer and editing tool. So far, Fotosifter has received more than 50,000 users in more than 100 countries and regions. Among the many feedback emails we've received, we've noticed a few thank-you notes from older users, praising Fotosifter for the convenience it has brought them, which indicates that Fotosifter enjoys a good reputation among elderly users and is widely liked.
In terms of product features, you can use Fotosifter to do photo sorting, editing and create slideshow video. It is worth mentioning that, when you are doing photo sorting, duplicate photos can be automatically shown and remove, photos can be listed by face, time, locations and selections. All of these can be done by simply clicking the Auto Sort button.

Fotosifter is far more than these, download to explore more!
For Windows 10/8.1/8/7 64-bit
Windows Photos is a built-in application for Windows, so it is safe enough and cooperate perfect with your computer. This application is just like the Google Photo, except that Windows Photos is mostly offline. I once wrote an article about how to sort photos in Windows, click to read it.
Adobe Lightroom (officially Adobe Photoshop Lightroom) is a family of image organization and image manipulation software developed by Adobe Systems for Windows, macOS, iOS, Android, and tvOS (Apple TV). It allows importing/saving, viewing, organizing, tagging, editing, and sharing large numbers of digital images. Developed by Adobe, this application is definitely powerful and trustable.
Unlike Adobe Lightroom, the Bridge is a pure free digital files management tool. But just like most of photo management software, the basic function of Bridge is similar to them. But Bridge is still part of the Adobe family and has a lot of features, especially when you use it with other Adobe products.
Above are the 5 Photo Organizing Solutions for Seniors, thanks for reading! If you want more tutorials of Fotosifter, please follow us on Facebook, Twitter or YouTube.
Cgaga Fotosifter to manage your photos in multiple devices
Fotosifter - an easy and smart photo oragnizer and editor
PS tips—How to do animal image matting in Photoshop
You may also like to read: