Weird Christmas Traditions Around the World
There are about more than 160 countries celebrate Christmas in the world, while some of these countries have Christmas traditions that are different from those American or UK Christmas traditions. But have you ever seen a weird Christmas tradition people knocking a log and chanting "Poop! Poop!" ? Or have you seen Santa with a machine gun?
The world is indeed a strange place.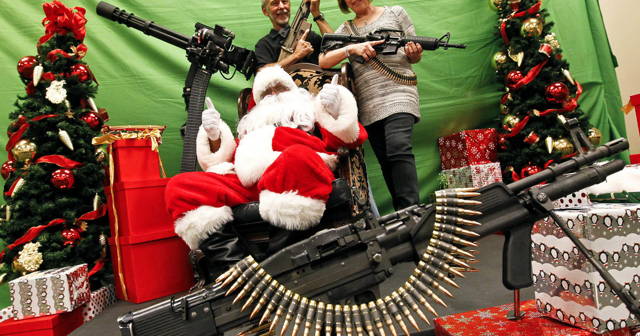 Santa Claus in Arizona is known for his aversion to gun control laws. For that reason, it's no surprise that the Scottsdale Gun Club in Arizona is inviting the craziest gun-toting Santa of the year.
The celebrated is called "Santa Claus with machine gun", each family including children and infants can choose their favorite from Santa's firearms database guns, including pistols, shotguns, grenade launchers and machine guns, then holding the gun to take happiness photos with Santa Claus together.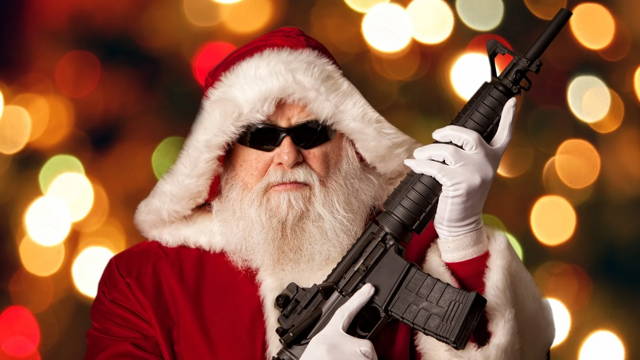 To ensure safety, a team of elves will issue instructions on the safe use of their guns before a photo is taken. The event was so popular that hundreds of people lined up to make sure they didn't miss the once-a-year opportunity.
Most people would never associate the festive mood with defecation. Of course, eating well during the holidays can also lead to digestive problems, but in any case, the whole poop thing is no celebration in itself. However, if it's Christmas and you happen to be a resident of Catalonia, Spain, it's a different story.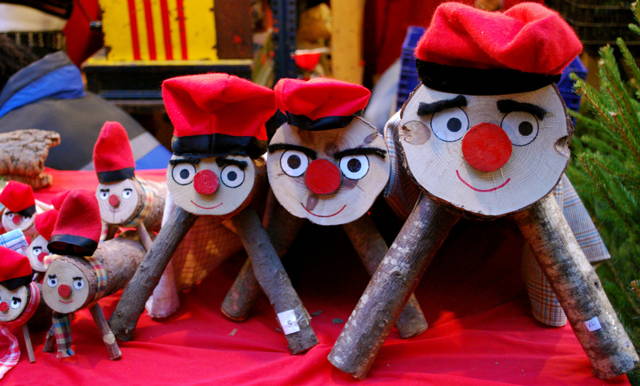 It's a time-honored tradition, people love Caga Tío(poop logs) because they poop gifts.
Every night before Christmas, children throw gifts of fruit, nuts and chocolate into them in the hope that they will grow. The parents would sneak out the stuff and stuff it into something bigger and better. Then, on Christmas Day, the children will find that the presents have really grown up after they hit the poop log and sing a traditional song with weird lyrics like 'If you don't poop well, I'll hit you with a stick, Poop log!'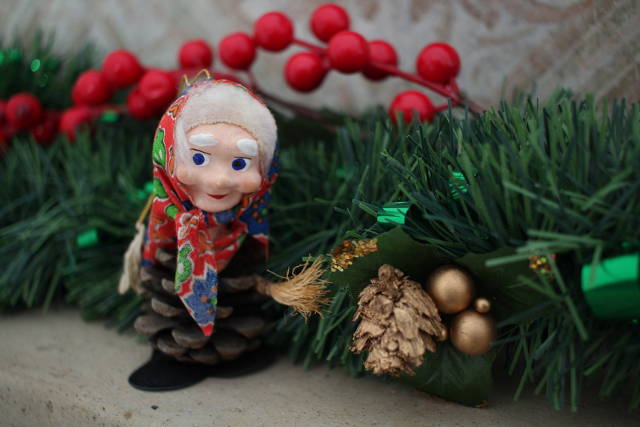 In addition to Santa Claus, known as Babbo Natale in Italy, Children in Italy receive gifts from another good witch.
On the eve of Epiphany, a skinny old witch named La Befana rides on her dusty robes to hand out toys and candy to well-behaved children. Covered in soot and wearing tattered shoes and patched clothes, like Santa Claus, the good witch flew down the chimney to fill the stockings and shoes prepared by the children with presents. A misbehaving child gets a bag of charcoal, or rather, a bag of dark-colored candy.
The Swiss town of Kussnacht has a long history of non-christians celebrations that evolved into the Klausjagen, which means "chasing After Santa Claus.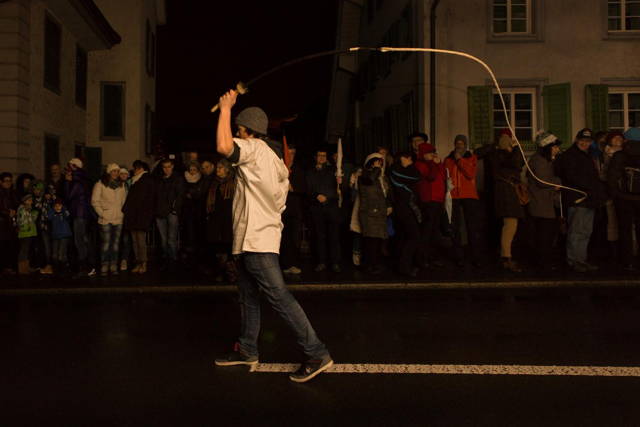 The two-hour celebrates began after dark on December 5, which was named St. Nicholas Day. The villagers were all too happy to whip Santa Claus with eight-foot long whips. This strange celebration is the result of people's desire to rid themselves of evil spirits. It is strange that Santa Claus becomes the core of the farce and the target of being chased.
A strange but creative Christmas celebration in the Mexican region of Oaxaca has been going on for 116 years. The celebration, called La Noche de Rabanos(Night of the Radishes ), is quite in a surreal vibe. The event, which takes place on December 23 each year, features artists carving giant turnips, some weighing up to six pounds.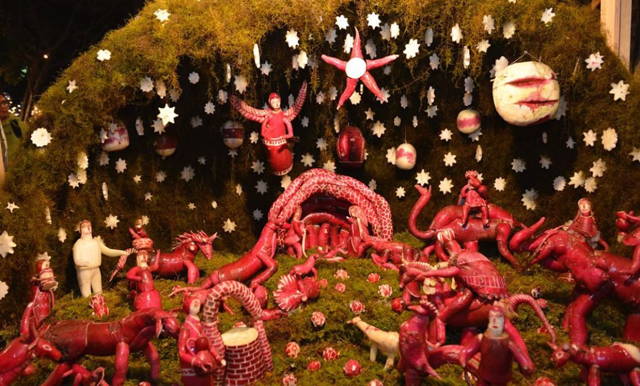 Every year, cash prizes are awarded for the best radish carving, with designs ranging from Christian lore to modern art. Every year, more than 100 artists compete for the title of best turnip sculpture, and all of them take the competition very seriously, which makes this strange contest worth watching.
Do these weird Christmas traditions surprise you? In fact, these Christmas traditions are just the tip of the iceberg, as Christmas is celebrated in more than 160 countries around the world. Anyway, merry Christmas to you reading this.

Easy and smart photo organizing and editing software for everyone!
For Windows 10/8.1/8/7 64-bit
Cgaga Fotosifter to manage your photos in multiple devices
Fotosifter - an easy and smart photo oragnizer and editor
PS tips—How to do animal image matting in Photoshop
You may also like to read: