Yes. You can upgrade to higher versions of Fotosifter for free. By several mouse clicks, you can upgrade Fotosifter. There are 2 ways to do it.
If your program is not the latest version and you've enabled auto update in the settings, then, upon launching, Fotosifter starts to update to the newest version automatically. You can check or uncheck the auto update option according to your needs.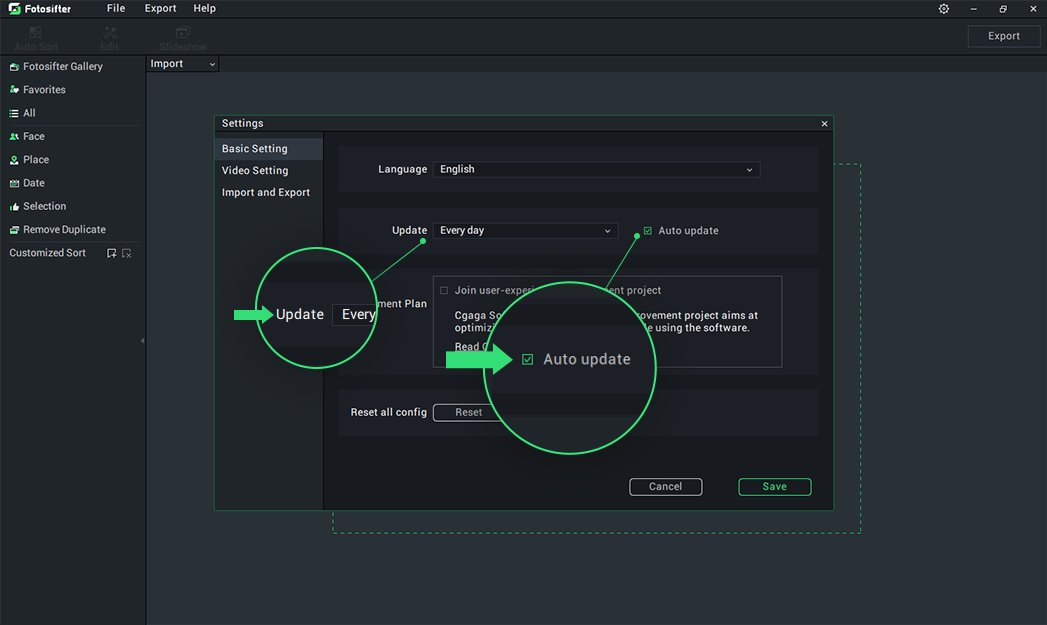 Step 1. Click "Help" on the top menu bar to draw out the sub-options.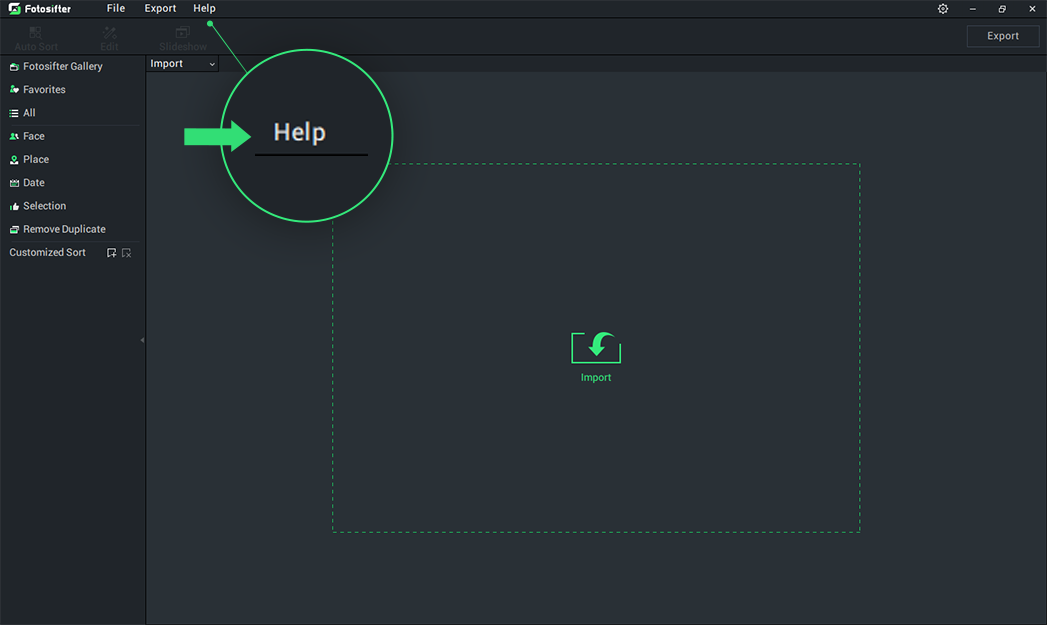 Step 2. Click the "Check Update" option in the drop down list to start updating.