Make Slideshow Video on Windows with Fotosifter
Turn your photos into a story. Fotosifter Slideshow Maker Powers You Up!
For Windows 10/8.1/8/7 64-bit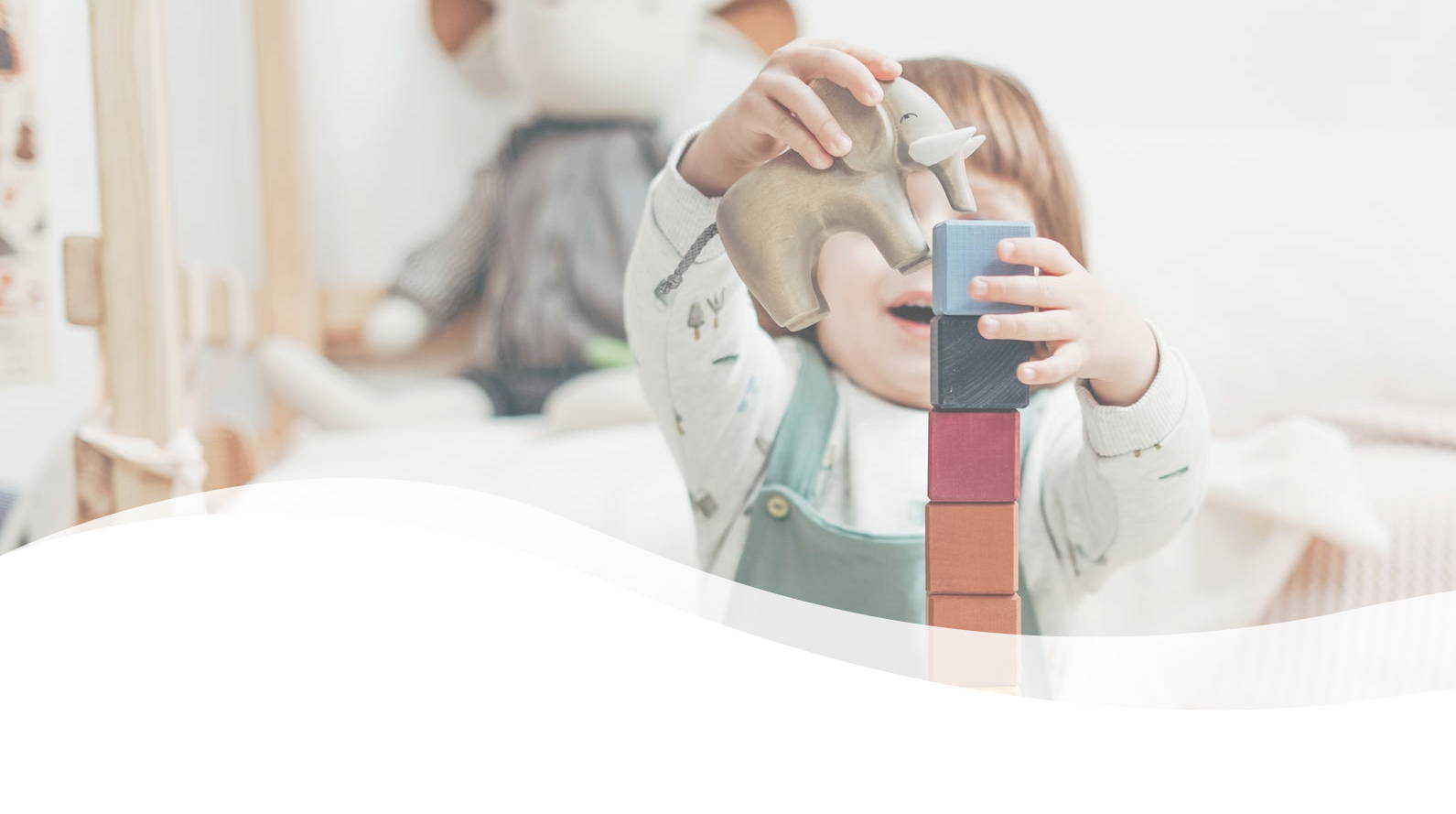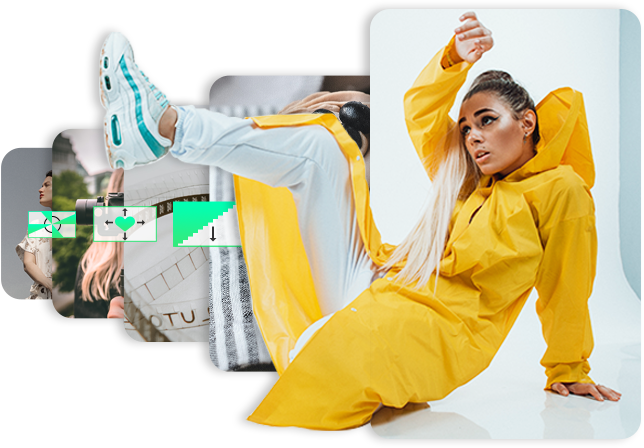 You are free to choose from over 50 transition effects for each switchover between pictures. Those effects include fade-in and fade-out effects like cross fade and dissolve, with a bunch more such as shapes, reveals, patterns, rotations, etc.
If you've got no idea, don't worry. Fotosifter enables you to randomize transition effects throughout chosen pictures.
Abundant Opener and Ending Templates
Manually creating an opener and ending for a photo slideshow can be time consuming. It's not anymore a problem with Fotosifter slideshow making tool.
We packed this software with a bunch of well-made openers and endings from which you are free to choose.With just a click, you can easily add a desirable couple of opener and ending to your slideshow video.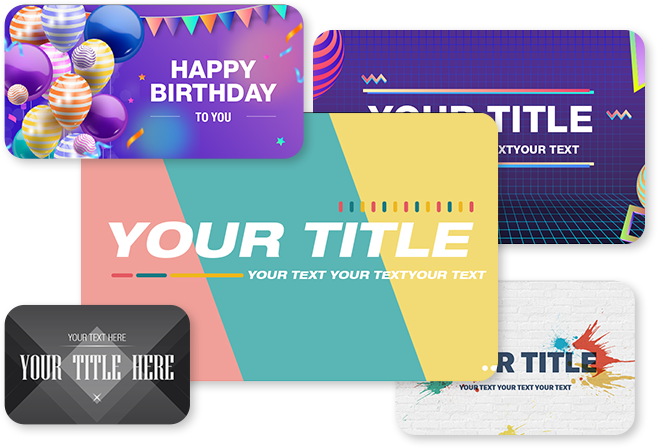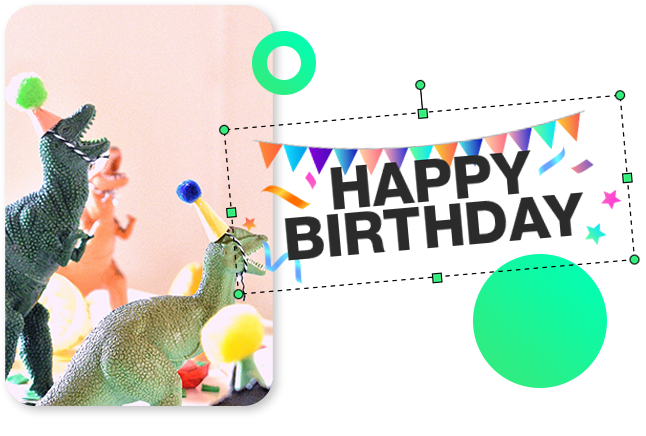 A Wide Range of Text and expression Stickers
How to tell an impressive story with photo slideshow video? A key element would be stickers.
Whether it's a text sticker, or an emotican, an expression, or a small image sticker, your slideshow gets improved from the it.
We equipped a wide range of both text and image stickers in the software.
Add Music and Sound Effect to Your Slideshow
A silent slideshow talks limitedly. With music and sound effect, photo slideshow suddenly becomes vivid.
You can add your local music and sound effect, and the software also contains quite a few royalty-free music pieces and sound effects.
Breathe a soul into your photo story with music and sound effect now.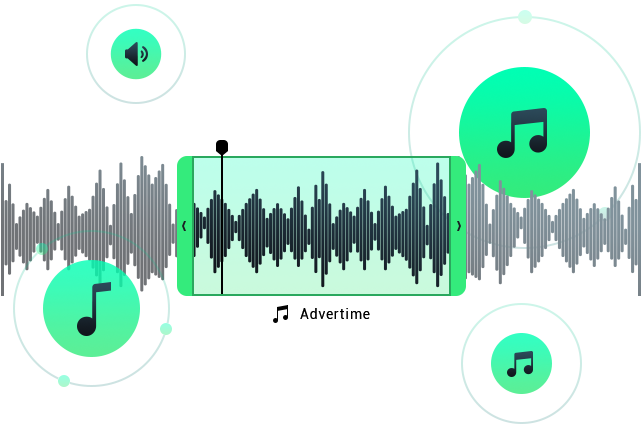 How to Use Fotosifter's Slideshow Tool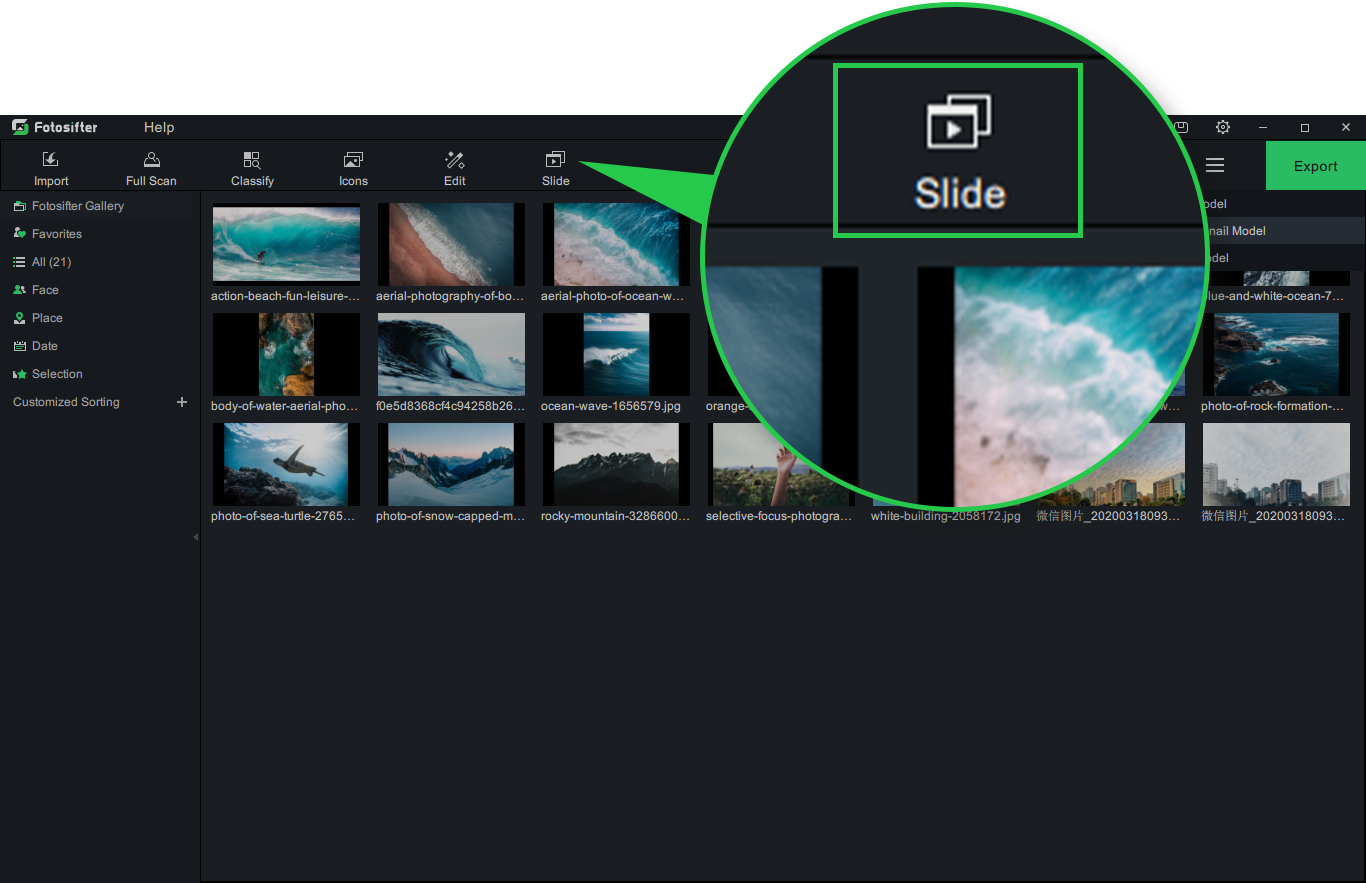 Enter Slideshow Editing Mode
Click the "Slide" button in the top toolbar to enter slideshow making mode, where you can further see a series of editing tools.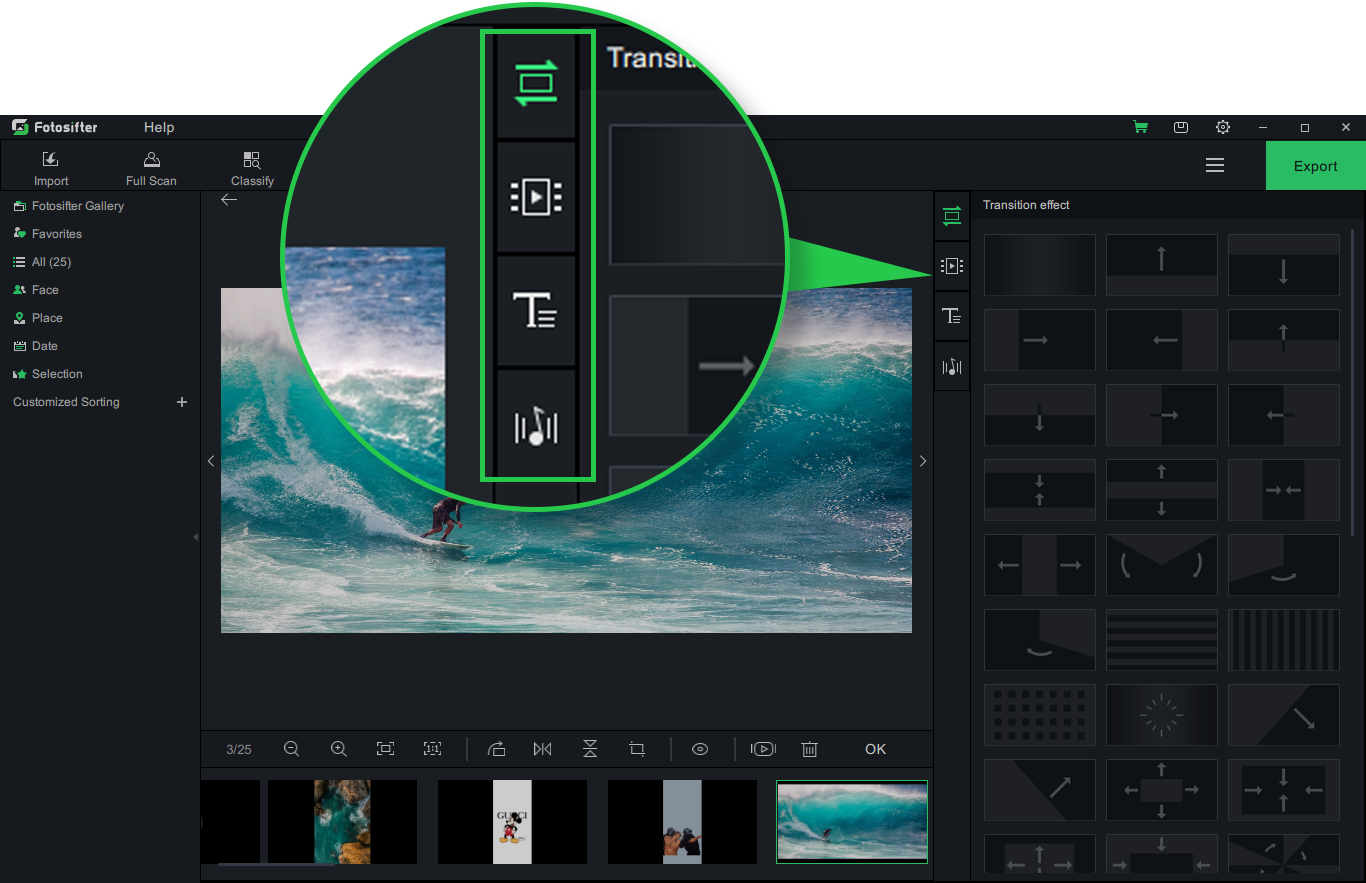 Start to Make Photo Slideshow Video
Now, you can edit your slideshows.
> Click the transition icon to customize transition effects between pictures.
> Click the opener/ending icon to assign a couple of opener and ending to your slideshow video.
> Click the "T" icon to add text and expression stickers.
> Click the music (note) icon, and then impart audio elements to your photo story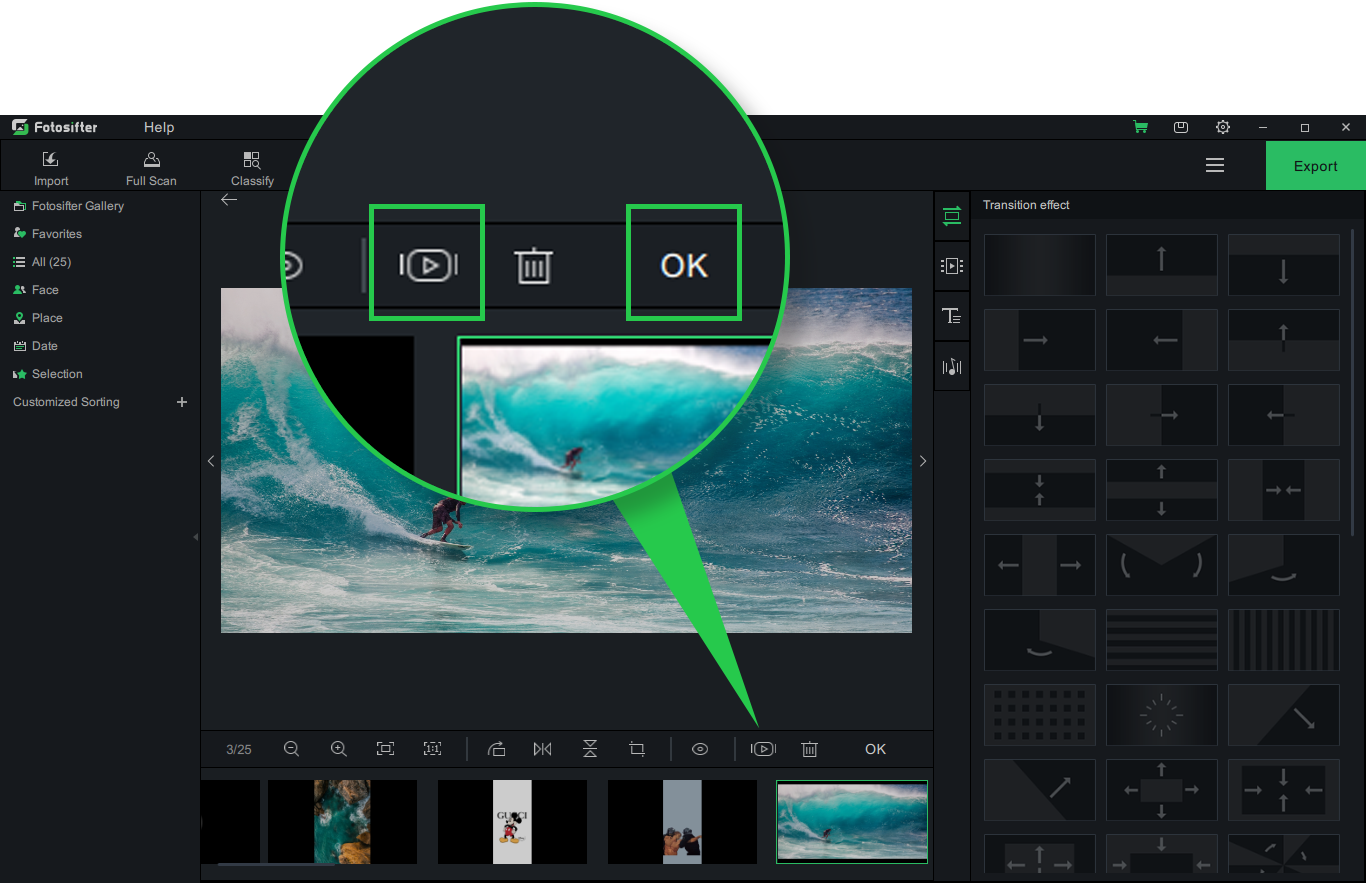 Preview Slideshow and Save It
Upon finishing editing your photo slideshow, you can preview your work by clicking the viewer icon.
Then, you can click the "OK" button to save the slideshow video.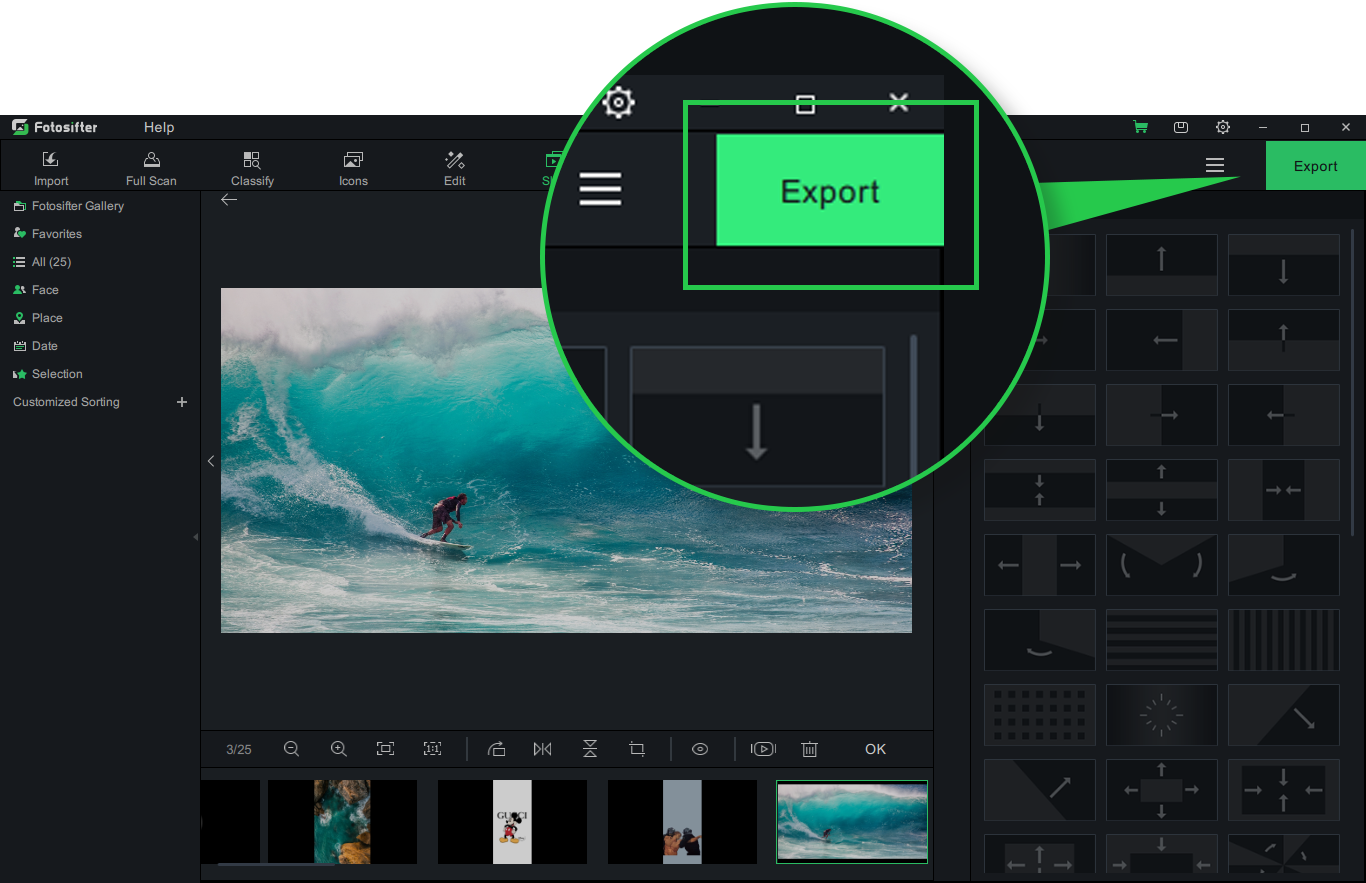 Export Photo Slideshow Video
The last step is to export the video. Click the green "Export" icon, and you'll subsequently be shown with a pop-up window letting you set the related video parameters, such as video formats and resolution.
As soon as it's set, click "Export" to complete the procedure.

Fotosifter: Amazing Photo Sildeshow Video Maker for Beginners
Gather your life moments together. Tell your own story through photo slideshow.
For Windows 10/8.1/8/7 64-bit
More Features of Fotosifter
In addition to slideshow maker, Fotosifter also saves you a lot of time and effort on photo organizing and editing.

Find out the similar pictures and duplicates. Clear the useless; Free up your storage!